Best Digital Marketing Courses In Pune 2023
(With Placement)
Important characteristics of the top 1% digital marketers include result-oriented, strategic thinking, technical skills, familiarity with tools, and technologies, and experience in different digital marketing strategies.
With GrowthAcad's best digital marketing courses, you will become one of the top 1% digital marketers in 2023. GrowthAcad is a top-rated (4.7/5, based on ~ 300 reviews) institute offering online and offline digital marketing courses in Pune with placement assistance to the top MNC companies.
Trained 5k+ Students ⭐⭐⭐⭐⭐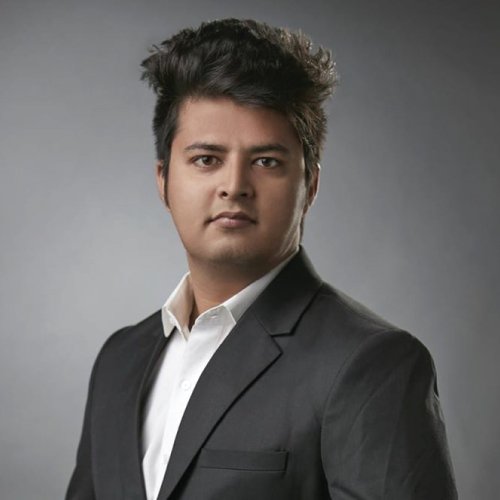 Harshit Gupta
Digital marketing trainer with 9+ years of experience. He has personally trained more than 5000+ individuals on digital marketing, Growth Hacking, and SEO.
Is digital marketing a good career option now
and in the future?
Digital marketing is a future-proof career option. As long as there are businesses, they are going to need digital marketers to create awareness, build demand, and generate revenue.
Here are some major reasons why digital marketing is a good career option, not just today but also in the future.
Digital marketing offers lucrative job opportunities. 

Digital marketers are in high demand as more online businesses are getting registered.

It is an ever-growing online industry as the demand for digital marketers keeps growing.

Digital marketing is a competitive landscape and requires consistent learning.

There are multiple career options, like jobs, freelancing, and starting an agency.
How much does a digital marketer earn
in Pune?
A digital marketing manager in Pune draws an average salary of ₹5.92 lakhs per annum, which can go up to ₹15.5 LPA. The average annual wage also depends on the experience. The below chart shows how much you can expect to earn as a digital marketer in Pune based on your experience.
Why MOST digital marketing courses fail to turn
beginners into specialists
More theories, less practical learning
Most digital marketing courses fail because they heavily rely on theories rather than providing more practical opportunities to the students. Digital marketing can only be learned by implementing marketing concepts in real-world scenarios. Theoretical knowledge renders invalid when you don't have any practical experience.
Lack of T-shaped marketing
Most digital marketing courses focus on creating V-shaped marketers. They provide too much knowledge about each concept of digital marketing that students get overwhelmed. The better approach is to focus on creating T-shaped marketers, where students understand all concepts and are experts at one or two.
Little to no job assistance
Finishing a course has little to no impact on your career if you do not get a job or an internship opportunity after it. Many courses fail to provide any job assistance. In a few months, students forget about concepts as they cannot keep practicing by working as digital marketers. 
Lack of community support
In many scenarios, community support is not available. They create WhatsApp or Telegram groups, but no communication or real support is provided to struggling individuals. Therefore, many students fail to become digital marketers.
No personalized interaction with students
Most courses today are on-demand, which means they are pre-recorded. The instructors are not present to address students' queries and doubts. If you are stuck on something, you might get a resolution in days, delaying your overall progress. 
Lack of expertise of instructors
Today, many people enter into digital marketing and become mentors in just a few months. They realize marketing is hard, but selling courses is easier. People with no real expertise cannot create future leaders. 
⚡ Introducing GrowthAcad's digital marketing specialist program
in Pune
GrowthAcad's Digital Marketing Specialist program in Pune has successfully transformed many beginners into digital marketers with its cohort-based learning and practical approach. So far, GrowthAcad has trained more than 10,000+ students with 100% placement assistance.
Most comprehensive modules
GrowthAcad's Digital Marketing Specialist program helps you build a rock-solid foundation in digital marketing. We cover all essential aspects of digital marketing to ensure you have a good understanding of them all.
Become a T-shaped digital marketer
Next, GrowthAcad focuses on building T-shaped marketers. You can select your specialization and focus on becoming an SEO, Performance Marketer, or Social Media Marketer. We help you build a foundation and then become the best at one of these disciplines. 
Work on live marketing projects
We provide you with internship opportunities to understand real-world digital marketing processes and client expectations. Even during the course, you get to work on live projects to gain practical experience rather than theoretical.
Globally recognized certificates
After finishing GrowthAcad's Digital Marketing Specialist program, you will receive 15+ industry-recognized certificates from renowned brands like Google, Facebook, and Hubspot.
The course turns you into a digital marketing specialist with a deep understanding of each digital marketing vertical. You can choose to become an expert at one, but you will also get a more profound sense of other verticals.
Jobs and internships assistance
GrowthAcad has more than 50+ placement assistant patterns. Once you finish the course, you will receive 90%+ placement assistance from the GrowthAcad team.
Modules covered in our
digital marketing training program
Learn From
SEO and Marketing Practitioners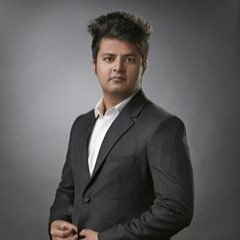 HARSHIT GUPTA
Founder & Global Digital Marketing & Growth Hacking Trainer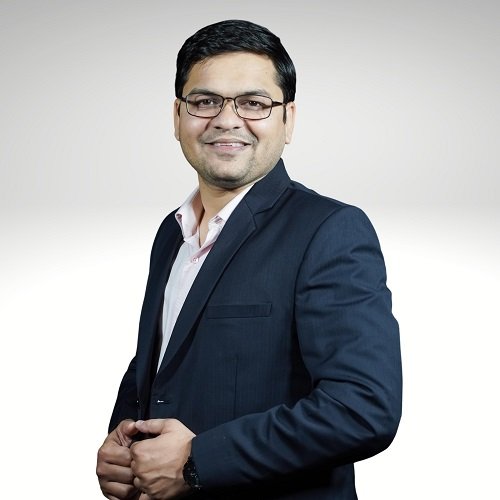 GOVIND CHANDAK
Business Head And Product Growth - GrowthAcad | Ex Merkle - Sokrati (Dentsu Aegis Network) | Digital & Growth Marketing Trainer & Consultant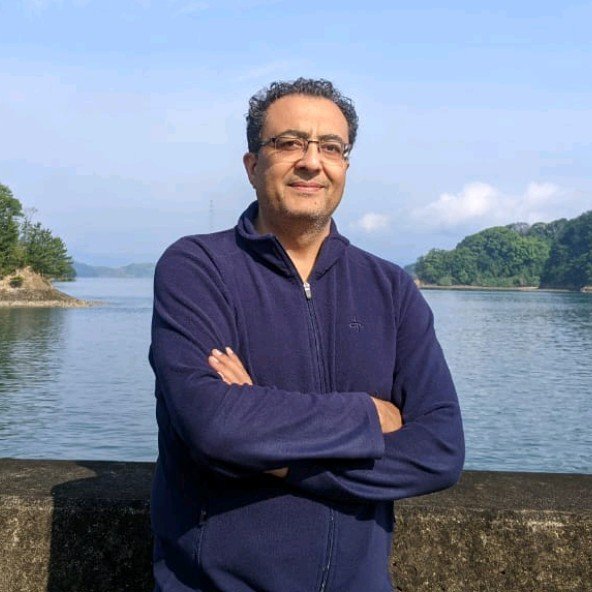 RISHI KAPPAL
Mentor At GrowthAcad (Edtech Startups Specialist , Former CXO Of Fortune 500s)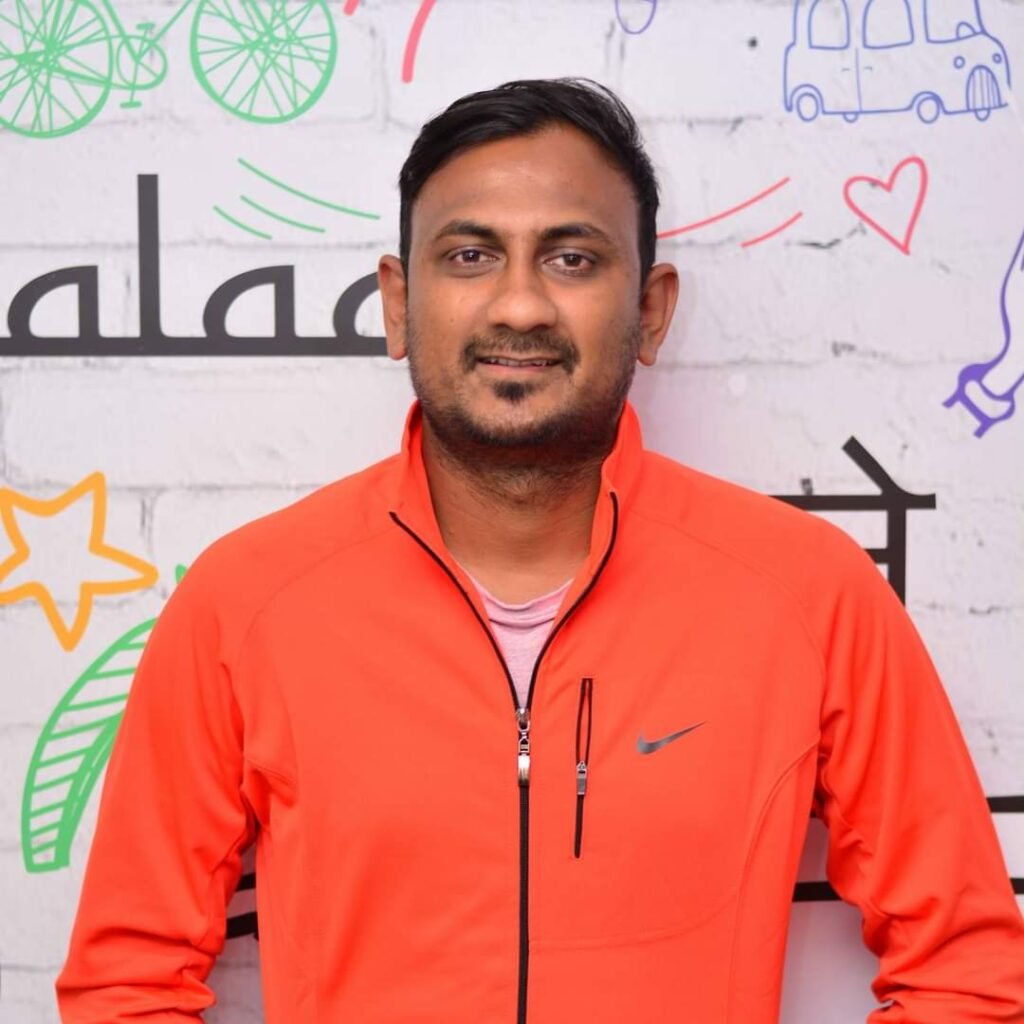 KAPIL THORAT
Mentor (Digital Project Manager At Tru Performance Inc)
Work on real digital marketing
case studies and projects
The Zomato case study will help you gain hands-on experience in performing a complete digital marketing audit for a major food tech giant. You will learn how to analyze data and interpret the insights to create more effective marketing strategies to scale a business.
You will revisit Convertkit's remarkable journey and learn how it grew from $1.5k to 100k MRR. This case study will help you understand how Convertkit utilized unconventional growth hacking strategies to scale. You will learn to employ innovative approaches to accelerate business growth.
This case study will teach you how product virality works. You will understand why Chatgpt-3 went viral and acquired 1 million users in just 5 days. This case study focuses on noticing current trends and their utilization to create virality. 
You will dive deep into Myntra's performance marketing techniques that helped them maximize their online shopping app sales and scale its operations. You will learn how to implement performance marketing to get the best ROAS and ROI with an optimal budget. 
Our Eminent College
Partners
Digital marketing tools you will learn
during this training program
This course is focused on equipping you with the necessary tools and techniques to help you become the 1% marketer. Therefore, you will get access to 50+ digital marketing tools required to manage and scale digital marketing campaigns.
Some of the common digital marketing tools you are going to learn are:
Google Analytics

Google Search Console

Semrush

Mailchimp 

Hubspot

Ahrefs

Yoast

Canva

Buffer, and many more.
Who is this digital marketing course for?
Anyone can start and grow their career in digital marketing even without having any marketing experience or an MBA degree. This course is designed for students (including students from college and 12th pass), startup founders, freelancers, or anyone who want to switch their career path.
Students (college + after 12th)
GrowthAcad's Digital Marketing Specialist course is ideal for students who want to gain a competitive edge in the market. You can take this course if you have cleared 10+2 or are pursuing college. You will become job-ready and learn essential skills that will help you in your future career choices.
Startup founders who want to scale their business, grow their online audience, and generate leads can take this course. They will learn to incorporate various strategies to drive growth and increase the online visibility of their startup.
Planning to switch your career
If you plan to switch your career, you must take this course. Digital marketing is a future-proof and recession-proof career choice. GrowthAcad's digital marketing course will provide you with the ideal platform to acquire in-demand digital marketing skills to find ample opportunities.
Digital marketing beginners
As a beginner in the field, you must be a quick learner for rapid growth. This course will help you learn about all digital marketing verticals and become a specialist. This will boost your career trajectory and help you grow faster.
Career options after completing the
digital marketing course in Pune?
1. Digital marketing freelancer
You can choose to become a digital marketing freelancer providing digital marketing services to various businesses and brands. As a freelancer, you can work on a project basis and flexibly at your own pace. 
You can become an SEO specialist and help businesses boost their online presence by leveraging various SEO techniques. As an SEO specialist, you will optimize websites and execute promotional activities to boost a website's organic traffic. 
3. Digital marketing manager
As a digital marketing manager, you will lead digital marketing campaigns for a business. You are responsible for devising comprehensive marketing strategies and overseeing campaigns. You will coordinate teams, analyze data, and implement tactics to achieve business goals.
You can become an affiliate marketer and promote others' products on your own platform. If someone uses your link to make a purchase, you get a commission on that sale. You can build partnerships with brands and attract an audience to generate revenue. 
As a social media marketer, you manage and grow a brand's presence on social media platforms. You will create compelling and engaging content, run ad campaigns, and foster community engagement. 
6. Content marketing specialist
You can become a content marketing specialist and create user-focused content to drive users from top to bottom of the marketing funnel. You will utilize multiple content formats, such as blogs, videos, landing pages, ebooks, and infographics. You are responsible for driving engagement, nurturing leads, and optimizing conversion rates.
7. Grow your startup using digital marketing
You can become an entrepreneur and utilize digital marketing to fuel your startup's growth. You can leverage various digital marketing techniques, such as SEO, social media marketing, and content creation, to create brand awareness, generate demand, and increase conversions. 
8. Email marketing manager
As an email marketing manager, you will design and execute email marketing campaigns to nurture leads, create engagement, build trust, drive conversions, and retain customers. You will implement A/B testing and utilize segmentation to achieve your business goals.
9. Google ads and PPC expert
You can become a Google ad or PPC expert and help businesses drive sales and revenue. You will be responsible for managing pay-per-click (PPC) campaigns on various platforms to generate leads. You will craft persuasive ad copies, research keywords, optimize bids, and make data-driven decisions to maximize ROI.
10. Performance marketing specialist
You can become a performance marketing specialist and employ data-driven tactics to improve the performance of your digital marketing campaigns. You will analyze the analytics, track conversions, and make data-driven changes to achieve business growth. 
Digital marketing offline courses and training classes in Pune
[Online and Offline program]
If you have a regular job and cannot attend offline classes, online classes are the perfect fit for you. You can access all the recordings and get lifetime access to the LMS. You can study at your own pace, learn everything slowly, and implement those learnings to gain practical insights. 
Offline classes are for people who want to finish the course and become digital marketing specialists ASAP. You will complete the course in 3 months if you attend our offline training classes and implement the learnings.
How long does it take to complete the
digital marketing course?
The duration of GrowthAcad's digital marketing course is 3-6 months, providing flexibility to complete the course at your own pace and convenience.
This will allow you to finish the course as per your availability and speed of learning. We want to ensure that everyone gets the chance to learn digital marketing regardless of other responsibilities, such as a job. 
Our offline digital marketing course
fees in Pune
The fee for our Digital Marketing Specialist course is ₹19,999 (including discount). Our pricing is quite genuine and competitive in the current market. There are multiple courses in the market that cost around ₹50,000 to ₹2 lakh and offer half the value with limited modules.
For more details, you can get in touch with us via email or call.
What our students say
about GrowthAcad
Amit Khandalkar
Growth Acad is the best digital marketing institute in Nagpur, the curriculum is designed by the faculty themselves, who have great industry experience and are in touch with the market and current business trends, the faculty at Growth Acad Nagpur is always open to helping me solve my doubts all the time, their mentorship has always helped to improve my skills. Thank you Growth Acad Nagpur for being the constant source of inspiration and providing the best digital marketing course in Nagpur.
Taneeja Punjabi
I did my Advanced Course in digital marketing from GrowthAcad Nagpur, and I must say being from a different background I had no problem with the understanding part, as the mentoring especially Govind sir's, and study material are so good to be true. My perspective on social media has been changed completely. The platform has great assistance for internships also which helps us being fresher to decide on further opportunities. This institute I must say it's the best digital marketing institute in Nagpur. Interactive live classes make it really easy to overcome the queries too.
Atharva Meshram
If you are looking for a digital marketing course Growthacad is the best digital marketing institute in Nagpur. The faculty is very friendly and interactive with students. They provide 100% placement opportunities which is the best part of the institute. If you are confused about your career They give you proper career guidance for your future which is very helpful. They have a holistic approach of teaching the concepts in depth. In my case, I learned many things about digital marketing which was a very awesome experience. Govind Chandak Sir taught us about Page creating, Logo designing, Paid promotion, etc about digital marketing. The faculty was very helpful and they clear my doubts and help us in class as well as after the class. It's my pleasure that I completed my Social media marketing certification course from Growthacad.
Nisha Ramani
With no prior knowledge of digital marketing, this course helped me to understand all the basic concepts and enhance my interest in the digital marketing field. I would say GrowthAcad offers the best digital marketing course in Nagpur. Govind sir is the best mentor I ever found, his way of teaching is the best. GrowthAcad digital marketing course is designed in a very special manner that any beginner will be easily able to learn it. And also, GrowthAcad's whole team is very supportive.
Roshni Bajaj
For a long time, I was searching for the best place to learn Digital Marketing. And then I came to know about GrowthAcad. It is the best digital marketing training in Nagpur. Govind Sir is such a humble and cooperative person you'll hardly find any mentor like him. Other than him the entire faculty is quite supportive and friendly; you can ask your queries without any hesitation. One of the best things is that the institute not only teaches about digital marketing but also provides career guidance. They have a very unique way of teaching which makes it very to grab the knowledge plus they make it a fun learning process. If you want an expertise in digital marketing then I would highly recommend you to join GrowthAcad.
Shounak Sane
One of the best decisions I made was to learn online digital marketing course from Growthacad. The trainers at growthacad made learning easy and fun. They are always there to help you. They also provide the students with interactive LMS (learning management system) with lifetime learning access which makes their course the best.
Aditya Sharma
I attended a webinar by GrowthAcad and decided to go for their online digital marketing course. Growthacad believes in building a community that helps you in analyzing career opportunities. Not only did they help me with the placement but also with the interview.
Shubham Panchal
I decided to join growthacad for an online digital marketing course,  because of their training approach. They train you on live projects and
make sure you complete the given tasks. I had a great experience and exposure at GrowthAcad
Inspiring success stories of
our students
Discover how our ex-students have started their digital marketing career with GrowthAcad by enrolling in our digital marketing courses. Check out all the success stories of GrowthAcad students.
Answers to your
common questions