Best Digital Marketing Courses In Pune (+ Job Opportunities)
Important characteristics of the top 1% digital marketers include result-oriented, strategic thinking, technical skills, familiarity with tools, and technologies, and experience in different digital marketing strategies.
With GrowthAcad's best digital marketing courses, you will become one of the top 1% digital marketers in 2023. GrowthAcad is a top-rated (4.7/5, based on 300 reviews) digital marketing institute in Pune with placement assistance.
Why join GrowthAcad's digital marketing training institute in Pune:
100% placement assistance after course completion

Small batch size of up to 8 students to ensure personal attention

Focused on Practical, hands-on training

Trainers with 10+ years of digital marketing experience

15+Certifications by Google, Facebook, Hubspot & more

Industry-recognized certifications

Lifetime access to our LMS software

Updated with the latest modules like AI for marketing, data analytics, and so on.
Join GrowthAcad's digital marketing classes in Pune to gain the skills, knowledge, and industry-recognized certifications that will help you stand out as a top-performing digital marketer in today's competitive job market.
Who Should Join This Digital Marketing Training Program?
Digital marketing is evolving at the same pace as the Internet's expansion. As a digital marketing expert, your job is to make the business visible over the Internet. The content you read, images you see, and online ads you watch are the work of a digital marketer in one way or the other.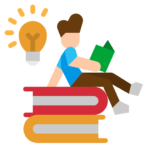 Digital marketing is one rapidly growing technology, and so the number of job opportunities is ever-increasing. 

The growth rate of digital marketing was 12% in 2016, but then it jumped to 14% and is showing no slowdowns, with an estimated increase of 40% by the end of 2022, according to Edureka.

India has become the center stage of the Internet, with so many new users connecting to it for the first time every day. 

There is a massive potential of online customers, which is just waiting for brands to explore them.

With GrowthAcad's digital marketing course, you will be able to tame the skills and knowledge required to increase the sales of a company to make it visible to online customers.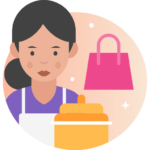 Everyone should be financially independent, and being a housewife, it sometimes becomes challenging to get a job. But that's where a digital marketing course will help you in earning a paycheck.
First, Digital marketing is a universal skill, once you learn it, it can be applied to a small local business, and the same skill is also helpful in enhancing the brand presence of an MNC. 

Being a lady of the house, you have tons of other things to do, and it gets hard to be stuck with a 9 to 5 job. Digital marketing gives you the freedom of working at your convenience. 

Online digital marketing services with a little bit of dedication can become a full-fledged business allowing you to be your own boss.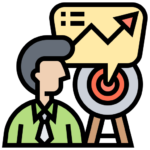 Business Owners & Entrepreneurs
With a digital marketing course, you will be able to expand your brand's reach and connect with more customers and like-minded people who are happy to become a part of your journey.
Once you learn digital marketing, you can market your products on your own, and there will be no need to outsource your marketing.
With digital marketing, you can build an excellent reputation and trust among customers by taking proactive steps to make communication easier.
Our course will teach you how to manage all the online marketing tools to find the accurate results of your marketing campaigns.
You will pinpoint the customer's feedback and how they interact with your online content by understanding the data collected from their interactions.
Why Is Digital Marketing Course Important?
Digital marketing is the new hype of the tech world; everyone wants to use it to attract leads to their business. But what benefits does the individual gain after completing a digital marketing course? Well, we are glad you asked.
Digital marketing is the only way to use the Internet at its full potential. It is amongst the top 5 in-demand digital skills according to the survey done on LinkedIn. This industry is seeing an uprise like no one else and has the most significant number of job openings.
Global Remote Jobs Available
Love being outdoors? Well, digital marketing is the one field that doesn't cage you in a cubicle. You can be sitting on a beach shack and preparing the ad campaign for your client. Thus, it is the preferred job profile for digital nomads who are looking to travel without any financial and geographical restrictions.
From memorable ads of Cred and Zomato to quirky social media banter of Burger King and Mcdonald's, every tweet and ad campaign is the brainchild of a creative marketer. With our digital marketing course, we help you grease up the creative side of yours and how to implement it in marketing projects for a higher career growth . 
As a professional digital marketer, you can land a starting salary of 30,000 rupees according to the current digital marketing executive salary graph on LinkedIn. But this is just the beginning, a digital marketer is still a marketer, and the better sales you are able to pull off, the higher paycheck you will receive at the end of the month.
Learn Digital Marketing Tools
Digital marketing is quantifiable due to its close integration with analytics tools. With GrowthAcad's digital marketing course, you get to learn all the hidden perks of in-demand marketing tools and how to tweak their settings to update marketing campaigns.
No Prior Knowledge Required
Even if you have no knowledge of how conventional marketing works, you can still be a successful digital marketer, thanks to the acceptance of professionals from all aspects of life. That's why we said even an old-school business owner could learn digital marketing to grow his brand image. Moreover, according to Forbes, digital marketing is one of the essential skills that every startup founder should learn to grow their business online. 
There is no joke when we say global brands are looking for digital marketers, and this is one of the highest revenue-yielding technical fields. It requires a person to be technical and creative at the same time. If you have both, the companies are more than willing to pay you the flight tickets to come and work for them abroad. There are currently 40,828 people who are working as digital marketing managers in just the US. This shows how much of a deficit the US is when it comes to having a proper workforce to handle digital marketing tasks. You could be the next one on the list once you are done with the digital marketing course from GrowthAcad.
Technical + Creative Field
Digital marketing is the absolute vital technology of our present and future. That means if you are working or learning digital marketing, you are already one step ahead in welcoming the change. In order to make online sales, you first need to be creative with the content you are posting to make users click on the ad campaign or the post that you shared. Once you are done with the creative part, then comes the technical side, where you have to convert the user into the customer using multiple digital marketing that we teach you in our digital marketing course at GrowthAcad.
What Can I Do After Completing The Digital Marketing Course?
After completion of your certificate from our new-age digital marketing institute, you have this one question in mind about what's next? No matter if you are a data cruncher, a tech nerd, or a JK Rowling at heart, a digital marketing certification is all you need to start your dream job and excel in it. Given below, we have provided you with some of the career opportunities that await you once you have finished our high-impact cohort-based training program.
Digital Marketing Manager (DMM)
Blogger
Online Startup
Social Media Manager (SMM)
Performance Marketing Specialist
Digital Marketing Manager (DMM)
A digital marketing manager is the one person who is the master of all trades. Once you have expertise in handling the specific parts of online marketing, the next step in your career is to become a digital marketing manager. For this, you will need skills, experience, along intelligence to make the right decisions pertaining to the different forms of marketing campaigns.
Blogger
Online Startup
Social Media Manager (SMM)
Performance Marketing Specialist
Affiliate Marketing Strategist
Inbound Marketing Manager
Email Marketing Manager
Google Analytics Expert
SEO specialist
Affiliate Marketing Strategist
With the knowledge of digital marketing, you can conduct more targeted marketing for your affiliate business. An affiliate marketer earns from the money he makes per sale. When working as an affiliate marketing strategist, you need to come up with new ideas to develop affiliate marketing programs for your clients. In addition to this, you will be handling the relationship with affiliates and partners, at the same time keeping a close watch on the campaign performance.
Inbound Marketing Manager
Email Marketing Manager
Google Analytics Expert
SEO specialist
What Will You Learn In This Digital Marketing Course?
Digital marketing is a vast field, and so it becomes overwhelming for newcomers to navigate themselves among its different niches. With our blended model that we use in our digital marketing course syllabus, you become a part of community-based learning that will help you learn each and every aspect of digital marketing. Given below are the main highlights of the topics we will be covering as we move forward in the SEO digital marketing course.
Module 1: Introduction To Digital Marketing
With the introduction, our mentor team will explain to you the concept of digital marketing as a whole. This module will create a primitive understanding of what digital marketing provides to a business and how digital marketing helps businesses in increasing their revenue via digital media.
You will explore all the current trends in the world of digital marketing and will get to learn why and how companies were able to gain brand value using those trends. Also, with each trend, our mentors will provide you with the success story and the failures. So you not only know what needs to be done and where you should take a step back.
What You Learn
What is digital marketing?
Working on different revenue schemes.
Role of a digital marketer
Understanding the behavior of online consumers.
Why does a business need a digital marketing strategy?
What are the essential parts of a lead-generating digital marketing campaign?
What is the use of Google's online marketing certificate?
Career Opportunity & a lot more.
Module 2: Website Planning & Analysis
The objective of most digital marketing campaigns is to make customers visit the website. So it is apparent that once you are familiar with digital marketing, the next thing to focus on is the website. The looks and the feel of a website can do wonders when it comes to making a buying decision.
The small touchpoints of the aesthetics, along with its structure, can subconsciously persuade viewers to buy what the website is trying to sell. You will learn how to capture the curiosity of a viewer who came from a marketing channel and show them the information for which they came.
What You Learn
Essentials of web development
Latest trends and themes for designing a website.
Choosing the right hosting service for a website.
What are the different types of servers
Usage of Content Management System (CMS).
Different types of CMS.
Latest User Experience Trends.
Identifying different objectives of a website.
creation of website
Important steps for website planning frameworks
SEO Audit for a website.
Module 3: Search Engine Optimization
Have you ever thought about how a web page comes up on the top when you search for a query online? Well, the SEO module from our advertising and marketing courses will show you what it takes to rank the site on top of the Search Engine Result Page (SERP).
SEO will improve the positioning of the organic search result, which is the most prominent way for online audiences to discover and access the information they want. Also, the organic results which come via SEO optimization are said to be the most relevant to the user's query.
What You Learn
Introduction to SEO
How does SERP work?
Different types of search engines.
How does a search engine algorithm work?
 
Different types of keywords
How to use Google's keyword planner?
How to find the right keywords for your website?
What is a Google operator?
On-page optimization
Off-page optimization
Keyword optimization
Content planning
 
Writing a best meta description
Optimizing meta tags and images.
Might seems misleading or something about keyword stuffing. Maybe rephrase or remove this one.
Replace with 'Internal linking strategy for SEO and Conversions'
Module 4: Search Engine Marketing
So once you understand how to get organic traffic on board, the second thing which comes to mind is to get the paid traffic. That's where search engine marketing comes into play. With this module in our digital marketing course, you will understand how to take advantage of paid ads and place them for the right keywords, so it gives the website better lead-generating traffic.
The SEM involves all kinds of tools, techniques, and strategies to make sure that a website is able to beat the SEO and display on top of the organic search results. It's like a cheat, you pay, and you get traffic, but whether it's beneficial or not depends on how precise your campaigns are.
What you learn
Introduction to Google Ad words (Pay-per-click)
Creating a campaign and optimizing it
Setting up the first campaign
Design first Ad copy for Display & Search campaign.
Finding the right budget.
Understanding the audience's behavior and needs.
How to run dynamic ads?
Learning the importance of display advertising
YouTube marketing.
Different techniques for deploying remarketing campaigns
Conversion tracking & optimization
How to use Ad extensions?
How does Ad rank on SERP?
Understanding different pricing models for ad campaigns (CPC, CPM, CPA).
The first thing you need to perform as a social media marketer is to start publishing the content. Think about all the data you consume via social platforms? Social media is one of the best ways a company can connect with its audience to build brand awareness, increase its sales, or drive traffic to its website.
A business investing in social media marketing must want to know how its campaign is performing. As a result, from this module, our new-age education company will also help students in learning various social media management tools, which allows them to get the most out of the social media platforms.
What you learn
Introduction to different forms of social media (Facebook, Twitter, YouTube, Discord, etc.)
Understanding the use of different social platforms.
Learning how to create content for higher engagement.
Building community using content
 
Learning how to promote a business on LinkedIn
How to handle Google plus profile & Google my business page professionally
Learn video marketing techniques useful to make Youtube videos viral.
Try to make this shorter in length. Won't look symmetric on the page
Done
If you are making progress, then it should be quantifiable, and that's what digital marketing is all about. It requires a marketer to measure the analytics and untangle what's hidden inside of it. The web or digital analytics is a way to collect the information from your online campaign's activity. In the case of digital marketing, web analytics is associated with the tools which assist in managing and understanding the data.
With these analytical tools, you will be able to make sense of the massive data which is presented to you once the campaign is finished and the results are out. The goal here is to come with the insight which helps you understand the customer behavior along with their thought process for your content and marketing campaign.
What you learn
Introduction to Google Analytics
Understanding the working of Google Analytics
Steps on how to create Google Analytics
Learning how to read real-time data
Analyzing the online audience, behavior & acquisition data.
Finding the user insights.
Analyzing the conversion data
Setting up different types of goals for campaigns.
Creating custom dimensions for marketing campaigns.
Understanding the use of enhanced E-commerce.
How to create a custom analytics report for decision making?
Learn how to integrate with search console, double click, & search console into Google Analytics
Module 7: Google Tag Manager
With the use of Google Tag Manager (GTM), you get to install a number of codes, also known as tags, to your website. Google Analytics, Google Ads conversion, Google Analytics event codes, remarketing tags are some of the examples of tags that you have to paste inside your website to make it work with Google ads and tools.
In both our digital marketing offline course and online course, we teach the implementation of GTM and how students can use it to manage various tags. Also, from GTM, you can customize the working of tags without having to make changes in the source code of your website.
What you learn
What is the use of tags?
Setting up for web
Setting tags for mobile apps
Steps for creating account and container in GTM
How to add web pages and mobile apps.
Creating and managing containers for existing accounts.
Adding, updating, and publishing tags.
Methods to manage mobile app configuration via container.
Tags, triggers, and variables.
Implementation of scenarios for default data layer
Module 8: Display Advertising
Display ads combine the text, images, along with the URL of your website, where customers will come to gather more information about your offerings. There are many ad formats, and with this GrowthAcad's advertising and marketing course, you are going to learn all of them one by one.
In this module, you will learn how to run display ad campaigns using various advertising networks such as Facebook advertising, Google ads, and more. All of these will give you more incredible customizability for audience targeting along with the multiple formats of ads.
What you learn
What are the display ads & their resolution?
Implementation of four significant types of display ads.
Various display ads pricing models.
Keyword targeting
Placement targeting
How to use Google Display Network (GDN)?
Finding the interest categories.
Contextual keyword targeting
Ways to use remarketing techniques.
Module 9: Video Advertising
Video is the king! But how can you make this king work for your marketing? Well, that's what you are going to learn in this particular module of our digital marketing certification. A video advertising the promotional content which is played before or after the video stream on social platforms. In case the video is quite long, these video ads can come in between the stream.
Video advertising is the best way to reach the online audience, and it is to believe that video advertising is going to rule the digital marketing industry in the upcoming decade. That's why we want our students to learn it now and stay relevant in this ever so competitive industry.
What you learn
Introduction to various types of video landscapes.
Understanding the objectives of video advertisements.
How to run YouTube ads?
How to manage video ads using YouTube tools?
Different ad formats.
Auction implementation methods.
Learn various targeting capabilities
Optimizing video ad campaigns.
YouTube analytics
Latest case study in YouTube ads.
Module 10: E-commerce Marketing
If you want to sell a product online, then E-commerce marketing is the necessary skill you need to have. This type of marketing can be used to drive traffic to your e-commerce website, putting the company in front of the targeted audience, converting website viewers to customers, and more.
There's an old saying, without e-commerce marketing, you are not going to make any sales. The thing is, launching an e-commerce website isn't enough. You need to make that website retain the viewer's attention for as long as possible before they click on "buy now."
What you learn
How is e-commerce different from conventional websites?
Different E-commerce platforms.
How does SEO help e-commerce businesses?
Building a solid e-commerce marketing strategy.
Creating an integrated e-commerce marketing strategy.
How to list your products online?
Enhanced E-commerce conversion tracking.
How to measure product performance and check out behavior?
Sales revenue measurement
Understanding the customer lifetime value.
Module 11: Mobile Marketing
In our marketing training institute, we include mobile marketing in all our digital marketing courses because it is an important marketing channel for developing nations like India, where people have access to smartphones, but personal computers are still far from being a household necessity.
Mobile is the fastest way a business can come in contact with consumers. With mobile marketing, we teach how to take the benefit of SMS/MMS marketing along with playing ads on various mobile applications. For every business, mobile marketing is the one marketing niche that sure-shot has the potential for capitalization.
What you learn
Different types of mobile devices
How do mobile marketing and social media go hand-in-hand?
Learning mobile analytics
Advantages of having a mobile website.
How to set up content marketing for mobile devices?
Creating mobile-friendly web designs
Understanding the working of mobile PPC & mobile commerce.
Mobile video marketing
Module 12: App Store Optimization
With App store optimization, you can improve your App's visibility and increase the number of app conversion rates. In addition to this, with the use of ASO, you also need to work on the Click-through Rate (CTR). Thus, ASO is used to convince people to actually try and install the App listed on the App store once they find it.
Module 12 of our digital marketing course syllabus digs deep and enables students to learn different techniques, which helps in the optimization of the App so it can be found easily among the massive number of apps available in the App store.
What you learn
Basis of App store optimization
Learn how Google Play Store and Apple Store works
Understanding the impact of keywords on App ranking
App keyword optimization (KWO)
Finding various methods to analyze Mobile app competition.
Learn how Google Play Store and other Apple's App store's algorithms work.
Importance of localization in ASO
Why are App reviews important?
Module 13: Content Marketing & Blogging
Content is the building block of your website and marketing campaign. Our new-age education company helps students understand the various aspects of content marketing. The primary use of content and blogging is to give relevant information to your target audience.
In this internet marketing course, you will learn how to create engaging content which drives its viewers towards the Call-To-Action (CTA). Moreover, with valuable content, you will create brand equity which becomes more valuable over time. The written words are the driving force of the web, and content marketing is the way to get the correct flow of audience to a website.
What you learn
What is content marketing?
Understanding what the different types of content are.
How to create a content strategy for maximum engagement?
Finding out the audience persona & creating a content map based on it
Learn how to overcome content marketing roadblocks.
Different content promotion techniques to increase traffic, sales, and engagement.
Using SEO in content marketing
How to create original and engaging content?
Done
Module 14: Online Reputation Management
No matter how hard you try to make your business consumer-friendly. Someone will still come up with issues and complaints. Thus, a business is bound to see a hit on its reputation now and then. With one reputation management module in the SEO digital marketing course, we teach how to deal with negative or false comments.
We will show you proactive methods to find mentions of your brand name on social platforms. So you can discover if the comment has the potential to tumble your online reputation down. ORM mainly works in response to the negative comments and reviews which are left by the users, which paints your company in a bad light.
What you learn
What is ORM?
Different tactics to monitor online reputation.
Understanding the need to build a positive online reputation.
Learning various ORM strategies.
Finding out how to enable Google alerts.
Learning the importance of brand conversations listening.
Ways to resolve negative conversations.
Handling negative search results
Latest case study of how companies have managed online reputation crises.
Module 15: Affiliate Marketing
Affiliate marketing is one of the methods which are used by companies to increase their online revenue. This technique is helpful for both the marketer and the company. More than 81% of the brands are leveraging the power of affiliate marketing by increasing the affiliate marketing budget (source).
After completion of this module, you can start affiliate marketing from the next day and make money. This particular module from our advertising and marketing courses will teach you all the basic and advanced methodologies of affiliate marketing. Also, we will help you in finding out the right audience for the affiliate product.
What you learn
How to perform affiliate marketing?
Various methods of affiliate marketing
Learn how to earn money from affiliate marketing
Tips on how to create a strong affiliate website
Learn digital strategies to increase affiliate traffic
How to handle affiliate rejections?
Live examples of how to get affiliate approvals from customers.
Understanding the working of Google Adsense
Working with Amazon Affiliate Marketing Program
Learning various affiliate programs like Clickbank, Vcommission, Click Junction.
Module 16: Email Marketing
Email is still relevant, and it has the highest CTA in all the marketing niches. Email is the one way to get in quality communication with your customers and build a better relationship. In GrothAcad's marketing training institute, our students learn about how to build and manage a successful marketing campaign.
We show them how to use email properly and write up the perfect pitch for your email so it doesn't land in the spam folder of the customer. We are strictly against the rule of buying email lists from the Internet. We show students how they can create their own custom email list for specific products or services. So the CTA will be higher, and the sales can actually take place.
What you learn
Learn what email marketing is?
Creating and running the email marketing list.
Understand the working of different email marketing tools
Create your own integrated email marketing campaign
Understand what are Open Rates and how to optimize them
Improving the ROI and A/B Testing
Learn what are the best practices for email marketing
Creating effective email messages for revenue generation
Understanding the analytics of email marketing campaigns.
Module 17: Influencer Marketing
Social media is filled with influencers making Reels and how-to videos. You might have seen in some of their posts they include "paid promotion." Well, that's what influencer marketing is all about, getting paid to showcase a product to your audience. It's more like word-of-mouth, but now it takes place on digital platforms.
The GrowthAcad digital marketing course teaches students how to excel as an online influencer and earn money while doing what they love the most. In addition to this, you are also going to learn how to track down the success of your campaign and how to use hashtags to your advantage.
What you learn
Understanding the concept of influencer marketing and how it can increase sales.
How to influence viewers for a specific product.
Finding the right influencer for the product
Marking out the goals for the influencer program
How to use the influencer engagement of a brand?
Tips on creating the measurement framework.
Module 18: Marketing & Sales Automation
You can't be in front of a computer all the time. That's why you need to learn marketing automation to make the computer work for you on its own. In this module, you learn how to automate repetitive tasks like email marketing, social media posting, and even your ad campaigns. In addition to this, automation will also provide efficiency and a more personalized experience for your web pages.
To tame a powerful system such as marketing automation, you need to understand all its components and nuances. We will show you why customers need to be in the center of everything that you do and how to make automation work with their personal preferences.
What you learn
Understand the working of demand generation, marketing automation in the sales funnel.
Learn different ways to create a demand generation and lead management strategy.
Find out how to choose the right software for your marketing automation needs.
Tips on how to increase sales and revenue
How to capture more leads, increase your conversion rate and manage the sales process.
Module 19: Growth Hacking
The last module we have is growth hacking, also known as growth marketing. In this module, we teach light and cost-effective digital marketing techniques for enhancing the brand presence. Think of growth hacking as a term similar to life hacks, the little shortcuts which make life easier in the same way this module will teach you marketing hacks.
The growth hacking module aims to help digital marketing students to learn customer acquisition and encourage more people for particular products or services. GrowthAcad combines marketing, optimization, and development in addition to all know-how to pull off automated marketing while remaining within budget.
What you learn
What is growth hacking?
Understanding the growth mindset
Steps of setting up the growth marketing process
What growth marketing funnel?
A2R2 framework for growth hacking
What are the different scalable and unicorn growth hacks?
Building the growth culture in a team
Learning growth hacking analytics
Latest Airbnb growth hacking case study
How to scale the growth hacks?
Meet Your Digital Marketing Mentors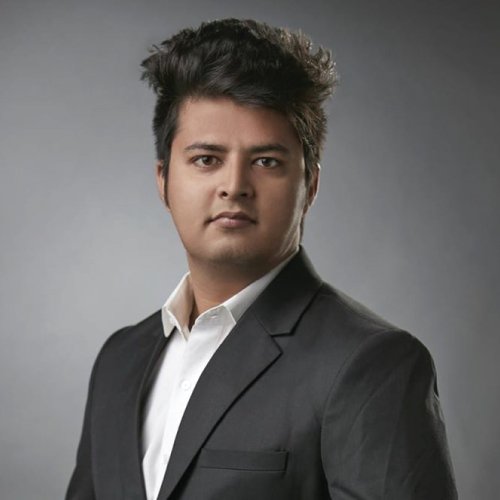 Harshit believed in performance marketing, and throughout his career, he was able to bring results with these out-of-the-box marketing techniques. His previous experience was in working with a mid-size E-commerce startup along with other companies that are listed in Fortune 500. Also, he is the founder of "Hash & Karma" which is a performance marketing digital agency. In his career, he was called to take guest lectures and training on digital marketing from middle level to C-suite executives. He is one of the best and the most up-to-date mentors in the digital marketing industry.
Why GrowthACad Is The Best Digital Marketing Training Institute In Pune?
With GrowthAcad, you are learning digital marketing from people who are industry-leading professionals. These people have seen the explosion of digital marketing while working on live campaigns. 
Launch Your Digital Marketing Career With The Most Complete And Practical Training Program
GrowthAcad knows your time is precious, and every minute you spend on our modules has to bring you closer to the expertise in the field of digital marketing. Thus, we provide you with learning from real practitioners of digital marketing along with guest sessions from the top 1% of the industry. So there's no gap between your learning and the industry standards.
Kickstart Your New Professional Journey
Requisite For Students/ Professionals
This Course Is Future Proof
Kickstart Your New Professional Journey
Our digital marketing course comes with placement assistance. Thus, after completing the advertising and marketing courses from GrowthAcad, you will have assured paid internship & job placement assessments from various companies that require a digital marketer in their team. We don't abandon our students after the course is complete. You get the full support of our mentors and other staff members to land you a job. Because we know as much as you want to learn new technology, you need to get a job to implement your learnings in real-world scenarios.
Requisite For Students/ Professionals
This Course Is Future Proof
FAQs For Digital Marketing Training Program in Pune
FAQs For Course Fees and Payments
The prices of our courses are pretty genuine and competitive in the current market. It is the best plan for the digital marketing course and for more information you can get in touch with us via mail or a phone call. 
GrowthAcad is accepting all forms of payment. You can pay using your credit card, debit card, online net banking, UPI, GooglePay, PayTM, and other methods as well. Keep in mind we are not accepting any kind of digital currency at all. 
FAQs For Training Certification And Placement Assistance
Absolutely, we are one of the top digital marketing institutes in Pune, and our mentors have been in the same industry for a long time. So mentioning our certificates would actually be beneficial for you and show interviewers that you have opted to learn from the best. 
Digital marketing from one of the most prestigious digital marketing and advertising institutes in Pune & India. Thus, mentioning GrowthAcad in your resume will show interviewers that you gained the practical knowledge to be hired.
Yes, once you are done with the course, we will give you the certificate of completion for our digital marketing course in which you have enrolled. Also, throughout the course, we are going to assist you in cracking the exams for the google certification and other significant certifications which are necessary for you to land a job in the digital marketing industry.