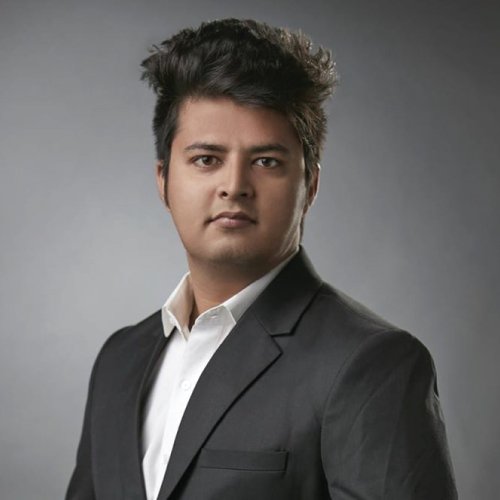 Harshit Gupta
Digital marketing trainer with 9+ years of experience. He has personally trained more than 5000+ individuals on digital marketing, Growth Hacking, and SEO.
Harshit Gupta,
Founder of GrowthAcad
Harshit Gupta is the founder of GrowthACad, a digital marketing training institute in India. By passion, he is a digital marketing trainer with 7+ years of experience and has trained more than 10,000+ digital marketing students not only in India but also across Nepal, Canada, the UK, the USA, the Middle East, and Singapore
At GrowthAcad, he's leading the charge in providing live online and classroom training for aspiring digital marketers.
His journey began as a performance-based digital marketing agency, which he nurtured from a mere idea to serving 50 clients within just two years.
These clients spanned various industries, including education, e-commerce, entertainment, and real estate.
The COVID-19 pandemic ushered in a new era of global education, rendering traditional in-person models obsolete. In 2021, Harshit started GrowthAcad, India's first cohort-based digital marketing training institute, to meet the demand for high-quality digital education.
Here, students, marketing and sales professionals, and entrepreneurs are empowered with cutting-edge digital marketing skills by industry experts.
Harshit's influence extends even further as GrowthAcad partners with esteemed educational institutions like DY Patil University, Symbiosis, and MIT ADT, and many more becoming their digital marketing knowledge collaborator.
If you're looking to enhance your digital marketing skills or require expert consulting, don't hesitate to visit Growthacad or contact Harshit Gupta at harshit.gupta91@gmail.com.