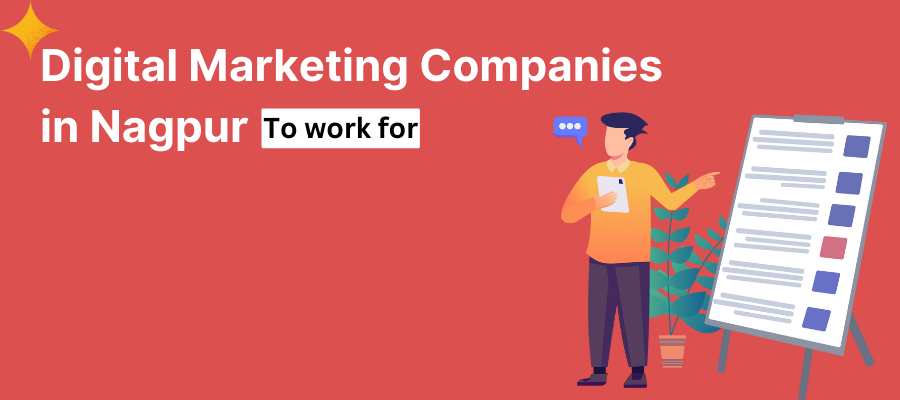 I researched the top digital marketing companies and agencies located in Nagpur that offer remote jobs, on-site jobs, and part-time internship roles to digital marketers.
As a result, below, you will find the list of 10 companies where you can apply for digital marketing jobs and internships.
Here are the top digital marketing companies in Nagpur at a glance:
Before we dive into the list, check out our digital marketing training courses in Nagpur that offer placement assistance to top MNC companies.
1. Nagpur Soft Tech
What They Do:
Named after the city it is located in, Nagpur Soft Tech has upheld its name by providing impeccable digital marketing services that focus on enhancing businesses' digital presence and performance. These services have the entire package, including SEO, web designing and development, and even branding services like graphics and logo design.
Nagpur Soft Tech also offers Android app development if you want to leverage the mobile usage surge. Their primary focus is delivering top-tier Internet marketing and IT solutions tailored to online businesses' needs.
Connect Napur Soft Tech:
Phone: +91 95952 32373
Address: 3rd floor, Zal Complex, near Nagpur Furniture, Sadar, Nagpur, Maharashtra 440001, India
Website URL: http://nagpursofttech.in/
2. iVizion Technology
What They Do:
iVizion Technology is a highly regarded Digital Marketing Company known for its ability to customize solutions to meet the unique requirements of its clients. Established in 2012, the company delivers comprehensive web-based solutions encompassing Website Designing and Development, Software Development, Graphic Designing, and Digital Marketing services.
iVizion Technology serves local and global clients, making its mark in the digital landscape from its base in Nagpur, India. With a focus on tailoring their services to individual needs, iVizion Technology has served clients in various fields, including Jindal Steel & Power, Myntra, Dass Jewellers, and even SpiceJet.
Connect iVizion Technology:
Phone: +91-9094-546-546
Address: Surdham Apartment, Central Park Rd, Dhantoli, Nagpur, Maharashtra 440012, India
Website URL: https://www.iviziontech.com
3. Teqnoweb
What They Do:
Teqnoweb specializes in digital marketing, where they collaborate intimately with a wide array of clients to craft potent strategies. Their service spectrum encompasses pivotal domains such as Search Engine Optimization (SEO), the finesse of Pay-Per-Click (PPC) promotion, the artistry of content generation, and the orchestration of social media campaigns.
The company has built a strong presence globally in countries like India, the USA, and the UK. Moreover, they've serviced clients in multiple industries, including education, healthcare, real estate, and technology.
With their expertise in the digital domain, Teqnoweb adeptly guides clients through the ever-shifting online landscape, ensuring that potential patrons easily uncover and interact with their web presence.
Connect Teqnoweb:
Phone: +91 89563 94682
Address: 563, B/44, Tikekar Rd, opp. Zamad Dental Clinic, Dhantoli, Nagpur, Maharashtra 440012, India
Website URL: https://www.jaintechnoweb.com/
4. BizzTraffics
What They Do:
BizzTraffics stands as a prominent digital marketing agency headquartered in Nagpur, India, extending a broad array of services aimed at amplifying the online visibility and digital excellence of businesses. Fueled by a devoted team of experts, BizzTraffics is renowned for its adeptness in sculpting individualized digital marketing strategies, artfully customized to harmonize with the distinctive demands and aspirations of its clients.
This company stands out because it is one of the few official Google Street View trusted digital agencies in Nagpur, as it has created more than 7,000+ Google 360-degree virtual tours for its clients. Working at this company is sure to give you a unique experience.
Connect BizzTraffics:
Phone: +91 91122 61722
Address: 21, PTG, Ground Floor, IT Park Rd, Gayatri Nagar, Pratap Nagar, Nagpur, Maharashtra 440022, India
Website URL: https://www.biztraffics.com/
5. Digital Dreams Inc.
What They Do:
Digital Dreams Inc. is a dynamic Full-Service Digital Marketing Agency dedicated to developing highly effective strategies to expand your online reach to customers and prospects throughout the entire web. With their expert team at the helm, Digital Dreams Inc. takes the worry out of sales and brand reputation, allowing clients to focus on their core areas of expertise.
This agency provides a comprehensive solution to alleviate sales and marketing-related concerns, offering the freedom to concentrate on what truly matters while they skillfully manage the digital aspects of your business, ultimately ensuring success and peace of mind.
Connect Digital Dreams Inc:
Phone: +91 86688 31550
Address: 17, S Ambazari Rd, above Ultrafit Gym, Mate Square, Madhav Nagar, Nagpur, Maharashtra 440010, India
Website URL: https://digitaldreamsinc.in/
6. iFox Media
What They Do:
iFox Media is a forward-thinking digital agency that specializes in crafting digital ideas, offering an array of services that encompass website and SEO marketing. Their expertise and innovation are geared towards elevating businesses to new heights through effective digital marketing strategies.
In addition to being a stellar agency, iFox also offers consultancy services, including website analysis and in-depth SEO reports that can help companies identify potential gaps. iFox Media is currently hiring smart digital marketing executives who can help their clients boost their online performance.
Connect iFox Media:
Phone: +91 79725 78726
Address: 2nd Floor, Plot No G-6/11 A Exactly, IT Park Rd, behind CCD, Gayatri Nagar, Nagpur, Maharashtra 440022, India
Website URL: http://www.ifoxmedia.in/
7. City Web
What They Do:
With over 14 years of experience, Cityweb has empowered more than 500 brands to realize their digital potential, boasting a remarkable client retention rate that underscores their dedication to providing effective strategies for boosting online leads, outperforming competitors, and driving commercial success.
Notably, they hold the prestigious titles of being a Google Ads Partner Agency and a Microsoft Bing Certified Partner Company, achieved within just four years of their inception.
Connect City Web:
Phone: +91 712 222 7359
Address: Infotech Tower, Plot no. B/001, Gala 004 S Ambazari Road, IT Park Rd, Gayatri Nagar, Nagpur, Maharashtra 440022, India
Website URL: https://www.cityweb.in/
8. Digital Buddiess
Digital Buddiess is a rapidly expanding digital marketing agency situated in Nagpur, India, offering a comprehensive range of services designed to boost businesses' online presence and performance. Within their wide-ranging service repertoire, you'll find Website Development, the intricacies of Search Engine Optimization (SEO), the orchestration of Social Media Marketing, Google Ads administration, the artistry of Graphic Design, the creation of Logos, and the craft of Branding.
Equipped with an unwaveringly dedicated and forward-thinking team, Digital Buddiess is expertly positioned to aid clients in unlocking the potential of digital marketing, amplifying their brand presence, and propelling them towards online triumph.
Connect Digital Buddiess:
Address: Central Ave, opp. Saini Travels, Gandhibagh, Nagpur, Maharashtra 440032, India
Website URL: https://digitalbuddies.in/
9. No More Excuses Digital
No More Excuses Digital is a dynamic agency that recognizes the unique qualities that set your business apart. They offer a structured three-step process to provide your business with the essential tools and a well-crafted plan for success in the digital landscape.
No More Excuses Digital is eager to engage with you if you're serious about transforming or establishing your digital presence, whether it's web development, eCommerce solutions, or mobile applications.
If you're looking to focus on the design segment of digital marketing, this company has a great portfolio and can help you learn and master this area.
Connect nme-digital:
Phone: +91 90283 12068
Address: Plot No, 17, Ring Rd, Pratap Nagar Square, Ganesh Colony, Pratap Nagar, Nagpur, Maharashtra 440022, India
Website URL: https://nme-digital.com/
10. The Digital World
What They Do:
The Digital World presents an all-encompassing spectrum of offerings, comprising Pay-Per-Click promotional campaigns, E-commerce expertise encompassing both sales and strategic insight, adept management of Amazon and Flipkart business platforms, inclusion in Google Maps and Google Search listings, Google Adwords proficiency, Search Engine Optimization (SEO) prowess, Social Media orchestration across platforms such as Facebook, X (formerly known as Twitter), and Instagram, Web development finesse, E-mail marketing acumen, and the intricate nuances of Affiliate marketing.
Their unwavering commitment to nurturing businesses in the digital arena establishes The Digital World as the foremost choice for enterprises aiming to unlock their complete online potential and attain extraordinary expansion.
Connect The Digital World:
Phone: +91 95611 53333
Address: Q7, phase 3 Krishna Vihar Society, near sports ground, Nagpur, Maharashtra 440019, India
Website URL: https://thedigitalworld.business.site/
Here are the top digital marketing agencies in Nagpur at a glance:
| Name | GMB Rating | Year Founded | What They Do |
| --- | --- | --- | --- |
| Nagpur Soft Tech | 4.9 / 5 | 2017 | Digital marketing services, SEO, web design, branding, Android app development |
| iVizion Technology | 4.8 / 5 | 2012 | Digital marketing, web design, software development, graphic design |
| Teqnoweb | 4.2 / 5 | 2010 | Digital marketing, SEO, PPC, content, social media |
| BizzTraffics | 4.5 / 5 | 2020 | Digital marketing, Google Street View, digital marketing strategies |
| Digital Dreams Inc. | 4.9 / 5 | 2015 | Full-service digital marketing, sales, brand reputation |
| iFox Media | 4.4 / 5 | 2015 | Digital marketing, website, SEO, consultancy |
| City Web | 4.2 / 5 | 2009 | Digital marketing, Google Ads, Microsoft Bing Certified |
| Digital Buddiess | 4.9 / 5 | 2019 | Digital marketing, website development, SEO, social media, branding |
| No More Excuses Digital | 4.9 / 5 | 2016 | Digital marketing, web development, eCommerce, mobile applications |
| The Digital World | 4.4 / 5 | 2017 | Digital marketing, PPC, e-commerce, Google Maps, SEO, social media, web development, email marketing, affiliate marketing |
Factors to consider when choosing a digital marketing agency
Now that you know the top digital marketing agencies in Nagpur, here are some questions you should ask:
Does The Agency Match Your Budget?
When it comes to analyzing your digital marketing success rate, ROI plays a crucial role. You'll never be able to justify the ROI if you hire an agency that's too expensive. You need to choose an agency that matches your budget. However, you must be wary of companies that offer prices that are extremely low as the quality might not be up to standards.
Does The Agency Have Experience In Your Industry?
Digital marketing is a large umbrella, and different strategies work for each industry. Try to find an agency with a proven track record for companies within your industries. Essentially, they should be able to identify your customer's pain points and be able to present your product or service as the perfect solution.
Does The Company Have Any Case Studies To Offer?
Requesting case studies or a portfolio of an agency's previous work is a crucial step in evaluating their capabilities and assessing their potential to meet your digital marketing objectives. A reputable digital marketing agency should be able to provide a collection of case studies or a portfolio showcasing their past projects and campaigns.
Which are the best digital marketing companies to work for?
There are multiple digital marketing companies in Nagpur wherein you can thrive, some of which include (in no ranking order):
Nagpur Soft Tech
iVizion Technology
Teqnoweb
City Web
Digital Buddiess
No More Excuses Digital
Are digital marketing agencies worth it?
Yes, digital marketing companies are worth it because they offer specialized expertise, save businesses valuable time and resources, adapt to scalability, provide access to advanced tools and technologies, deliver measurable results, can be cost-effective compared to in-house teams, and offer an objective perspective to enhance online marketing efforts.
Do companies hire digital marketers in Nagpur?
Yes, various companies from different industries (SaaS, Healthcare, Finance, Tech, etc.) choose to hire digital marketers from Nagpur. Here is a recent job board from LinkedIn showing a whopping 1,051 companies actively recruiting in the city.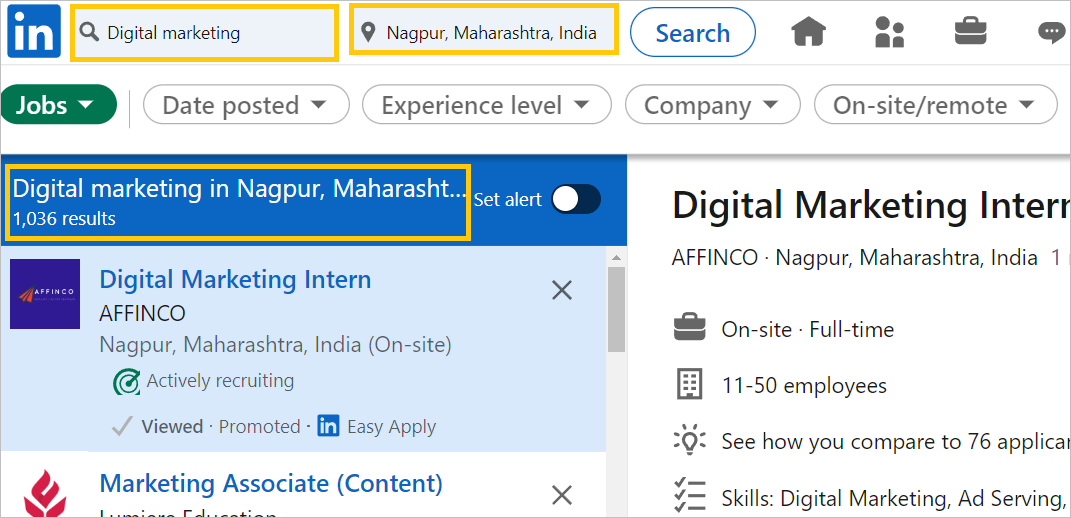 This is primarily because multiple digital marketing institutes in Nagpur help students in the city gain tremendous knowledge, which can greatly benefit these companies.
How much does a digital marketing agency charge in Nagpur?
As digital marketing is extremely wide, it's difficult to get an average cost. It ultimately depends on the services you require. According to an article published in the Print, the average cost of the top digital marketing services are as follows:
SEO: INR 10,000 and 50,000
PPC: INR10,000 to INR10,00,000
Web Design: INR 500 to INR 1,00,000
Social Media Marketing: INR 15,000 to 60,000
Relevant: Digital marketing companies in Pune to work for
How to learn digital marketing in 2023?
There are several good ways to learn digital marketing in 2023:
NOTE FROM HARSHIT GUPTA, FOUNDER OF GrowthAcad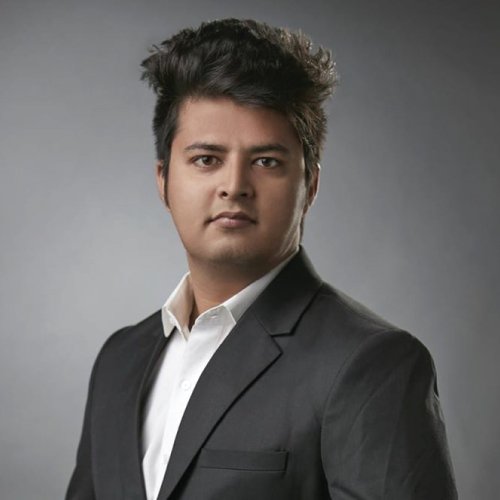 If you're starting your digital marketing career, then always focus on how you can apply your theoretical knowledge into practice. Maybe you can create YouTube videos, start a newsletter, or run ads for your home business.
Remember that whether you want to apply for a digital marketing job, get your first freelance client, or work as an intern, no one is going to ask you what you know. It is the real work experience and past case studies that will validate your position in the role.
This is the reason, I started GrowthAcad— to help students learn digital marketing the right way.
It includes practical case studies, real projects, and classes taught by industry experts.
If you'd like to start your journey to become a digital marketing practitioner, check out more about our digital marketing courses (available online and offline as well).
Online lessons and courses
Consider enrolling for online and comprehensive free online courses like Coursera, Google's fundamentals of digital marketing that teach you the basics of digital marketing. These courses teach you multiple subjects, including SEO, social media marketing, PPC, and more.
Should you join GrowthAcad's cohort-based digital marketing training
If you're looking for a structured way of learning under expert guidance and mentorship, then choosing a one-on-one training program is a good idea.
For example, at GrowthAcad, we offer cohort-based online and offline digital marketing courses with industry recognizable certification and placement assistance.
Here are some of the key stats that will help you decide whether to join or not:
90%+ placement assistance after course completion
Small batch size of up to 8 students to ensure personal attention
Focused on Practical, hands-on training
Trainers with 10+ years of digital marketing experience
15+Certifications by Google, Facebook, Hubspot & more
Industry-recognized certifications
Lifetime access to our LMS software
Updated with the latest modules like AI for marketing, data analytics, and so on.

You can also check out our previous students' stories and learn from their experiences:
IMAGE
Books and Materials for Self-Study
Like any other subject, books or self-study are a great way to learn digital marketing in 2023. You can check out some of the most prominent books you can check out are:
Get Hands-On Experience
Put your knowledge to use by working on projects that mirror the real world. You may put your newfound knowledge to use by volunteering with a nonprofit, interning at a digital marketing agency, or creating your own website or blog. Real-world experience is crucial for mastering online marketing.
How to hire digital marketing freshers in Nagpur?
To acquire the finest digital marketing freshers in Nagpur, a well-planned approach is essential, and several crucial steps should be followed:
Set Clear Objectives: Prior to commencing your hiring process, establish a precise understanding of the type of candidate you are seeking and their fundamental knowledge requirements. Creating a roadmap of your expectations for these resources is crucial.
Initiate the Search: Once your objectives are in place, craft a comprehensive job description and disseminate it through reputable job portals like LinkedIn and Naukri.com. Furthermore, promote the job vacancy on your website and social media channels to reach a broader audience.
Shortlist Resumes: Based on the resumes received, shortlist potential candidates who align with your company's culture and are equipped to fulfil the desired role effectively. Schedule interviews with these shortlisted candidates to assess their suitability further.
Seek Trained Freshers: To secure the best talent, consider candidates who have received training in digital marketing and demonstrate a deep understanding of the field. Such candidates are more likely to excel in your organization.
For a streamlined hiring process and access to well-trained digital marketing freshers, explore the services GrowthAcad offers.
Our experts have trained a pool of promising candidates ready to contribute to your team.
Contact our digital marketing trainers and learn about career opportunities.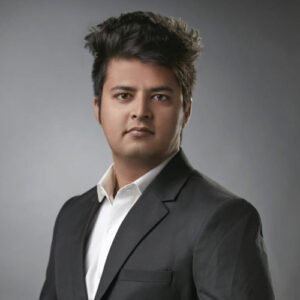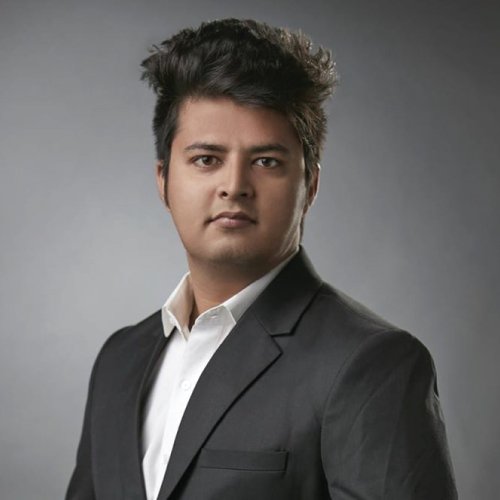 Article by
Harshit Gupta 
Harshit Gupta is a digital marketing specialist and growth marketer with over 9 years of experience in the industry. He is the founder of GrowthAcad, where he and other mentors have trained 10,000+ students in the past 5 years.
Harshit started his digital marketing journey with a startup called Hash & Karma, a performance-based digital marketing agency, where he scaled the company from zero to 50 clients in just two years. Connect him over LinkedIn & Twitter.