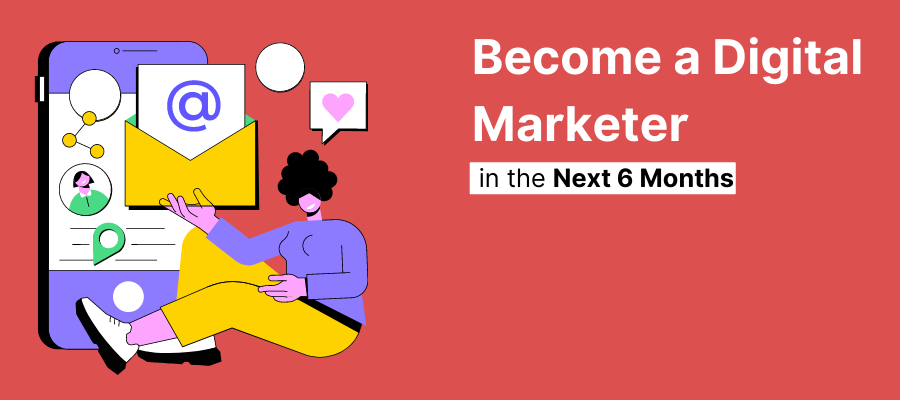 If you're a beginner looking to dive into the world of digital marketing within a 6-month timeframe, we've got some expert advice for you.
From starting a dropshipping business to following a structured learning approach, here are 10 practical suggestions shared by founders, digital marketers, and SEO experts to kickstart your learning journey.
In this guide, you will learn 10 practical ways to learn digital marketing in the next 6 months.
1. Learning by doing is the best way to learn digital marketing
Digital marketing has many branches (SEO, PPC, Social media marketing, and more), and trying to master all of them initially might be overwhelming for you. So, once you get an idea of how digital marketing works, try to pick one or two specific fields that you like.
Next, focus on mastering these fields by applying your learning to real projects such as starting a website, improving the online presence of your family business, or starting a YouTube channel.
The idea is to practice what you learn from day 1. However, one mistake most beginners make is they tend to consider these projects as part-time projects.
Instead, think of these projects as real businesses where you need to bring the audience, turn them into customers, and generate profit.
This approach will help you understand how digital marketing can practically help a real business generate revenue — which is the ultimate goal for most businesses.
The best part is that you can consider this as a project in your next job interview where you can literally show the traffic, revenue, and strategies that you have applied to grow a business.
Chances are you will stand out from other candidates who only have theoretical knowledge and course certificates.
Insight from Sk Rafiqul Islam, SEO consultant, and founder of 10Pie (tech career guide)
NOTE FROM HARSHIT GUPTA, FOUNDER OF GrowthAcad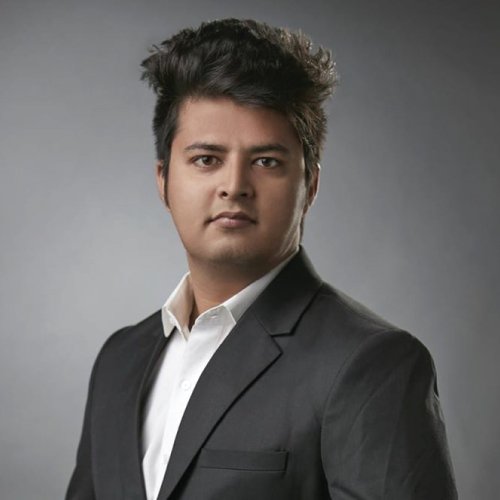 If you're starting your digital marketing career, then always focus on how you can apply your theoretical knowledge into practice. Maybe you can create YouTube videos, start a newsletter, or run ads for your home business.
Remember that whether you want to apply for a digital marketing job, get your first freelance client, or work as an intern, no one is going to ask you what you know. It is the real work experience and past case studies that will validate your position in the role.
This is the reason, I started GrowthAcad— to help students learn digital marketing the right way.
It includes practical case studies, real projects, and classes taught by industry experts.
If you'd like to start your journey to become a digital marketing practitioner, check out more about our digital marketing courses (available online and offline as well).
2. Reverse engineer proven digital marketing strategies
Once you have a basic understanding of the digital marketing channels, start breaking down the digital marketing strategies of successful brands to learn:
Why the specific brand is successful in digital marketing
Which digital marketing channels are working best
How their websites are optimized for search and conversion
What type of content is created, and so on.
The goal should be to question every aspect of their digital marketing strategy and why a specific strategy worked so well.
For example, if you enjoy learning social media marketing then study brands like Zomato and Swiggy and see what type of content is generating the maximum engagement level.
Studying real websites and their marketing campaigns will help you understand real-world marketing challenges and possible solutions.
Insight from Raju Thammala, SEO consultant and founder of WebPipl
3. Start a Dropshipping Business
One of the best ways to learn the ins and outs of digital marketing is to practice in the real world. You can do this by starting a dropshipping business that only charges you when a product is ordered.
Then, you can learn everything from SEO to social media through this test website where you are actively seeing the impact of your efforts. This is a much better strategy than taking a class or watching a video series.
Jason Vaught, Founder and CSO, 805SEO
4. Combine Online Courses with a Mini-Campaign
A great way for a beginner to learn digital marketing in a six-month timeframe is to combine theoretical knowledge with practical experience. Start with a structured online course covering all the essential aspects of digital marketing. There are numerous resources available online that are comprehensive and beginner-friendly.
In parallel to your studies, put theory into practice. Start a mini-campaign for a passion project, a local business, or even a fictitious brand. This hands-on experience, alongside your course, will allow you to apply learned principles, test strategies, and learn from your results. By the end of six months, you'll not only understand digital marketing fundamentals but also have real-world experience to build upon.
Kevin Hall, Marketing Operations, Webserv
5. Enroll in Courses, Network, and Stay Updated
One practical suggestion for a beginner to learn digital marketing within a six-month timeframe is to enroll in a reputable online course that offers comprehensive training covering various digital marketing areas.
Combine this with hands-on projects and real-world applications to gain practical experience. Networking with professionals in the field and staying updated with industry trends are also important.
Consistency and dedicated time for learning and practice are key to making significant progress in this timeframe.
Nicholas Robb, Founder, Design Hero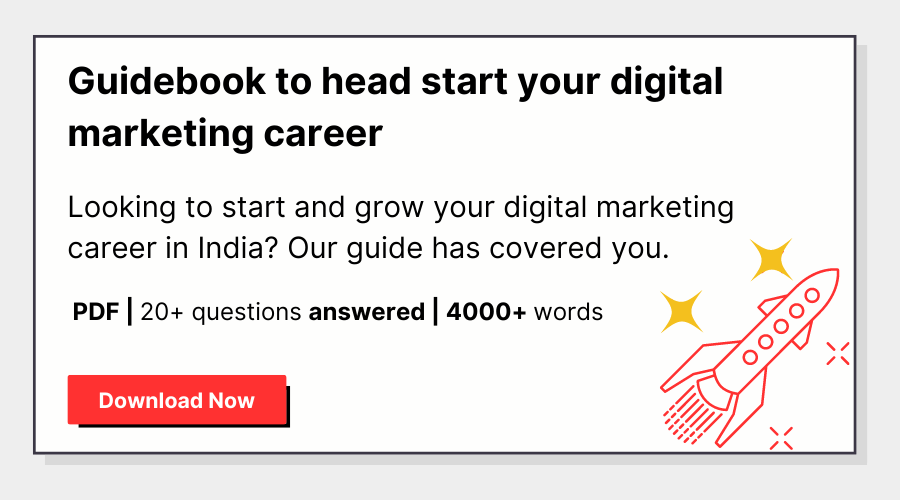 6. Take Short, Free Courses and Practice
The world of digital marketing moves fast. Instead of taking long courses, especially those that cost, opt for shorter, free courses. Then, take what you've learned and put it into practice as soon as possible.
Examples of good, short, free courses include "The Fundamentals of Digital Marketing" from Google Garage and HubSpot's free courses. These courses will give you a certificate to prove your knowledge. If you can apply the learnings to your own channel, be it a blog or a social media channel, you've got some proof of concept.
If you put your head down and practice a bit each day, you'll be amazed at what you can learn in six months. If you're learning digital marketing for a job change, try to find an opportunity in an agency. They'll appreciate your certificates and evidence of practice and genuine learning.
Zoe Ashbridge, Co-Founder and Senior SEO Strategist, forank
7. Learn Through a Side Hustle
Start a side hustle and learn on the job. You may think, "I have enough to do already. I just want to learn digital marketing." Change your perspective. You may spend time on YouTube channels, books, free online courses, LinkedIn, etc. The other option is also to spend time with these resources but only when you need it because your side hustle requires it.
The big advantage is to use the newly-acquired knowledge immediately. Common knowledge is that we remember 10% of what we read, 30% of what we see, and 80% of what we personally do.
A side hustle makes you focus on the necessary. And it makes you learn digital marketing step-by-step. You can't build on something that is not there. Further, you cannot skip steps along the way. Comparably, a YouTube video can be skipped with one click.
Ramp up your know-how with a side hustle. And if you are lucky, you might create a passive income source along the way.
Stephan Wenger, Founder and Editor, B2B Marketing World
8. Create Your Own Website, Campaigns, and Emails
For a beginner diving into the world of digital marketing within a six-month timeframe, I recommend "doing" as the core part of learning. Start by setting up your own website or blog around a topic you're passionate about. As you build it, get into the practical understanding of how SEO works and the process to improve your online presence using SEO.
Next, create your own social media campaign. Be it on Facebook, Instagram, or LinkedIn, depending on what suits your chosen topic. Craft engaging posts, interact with followers, run ads, and dive into social media analytics to understand your audience better.
Also, initiate a simple email marketing campaign. Collect email addresses legally from your website visitors and send them newsletters. Analyze the open rates, click-through rates, and conversions.
In the world of digital marketing, there's no better teacher than experience.
John Cammidge, PPC Expert, jcammidge
9. Watch SEO and Marketing YouTube Videos
A practical suggestion for a beginner would be to start watching SEO and marketing videos on YouTube. Videos are highly engaging and great at explaining marketing concepts and strategies. There are many amazing SEO experts, including Neil Patel, Nathan Gotch, and Matt Diggity. By watching videos from these industry experts, beginners can learn about all aspects of digital marketing from professionals who practice it every day.
Tutorials, case studies, how-to guides, and marketing videos offer a dynamic and interactive learning experience. It's important to take notes and practice what is learned. Many simply watch the videos but never apply the principles they learn. Therefore, grab a pen and paper, head over to YouTube, take notes, and put this knowledge into practice.
Gene Armstrong, Agency Founder at Big Apple Media
10. Follow a Structured Learning Approach
Learning digital marketing in six months is a feasible goal if you follow a structured approach. Start with free online courses from platforms like Google Digital Garage, HubSpot Academy, and Coursera. They offer comprehensive courses on digital marketing basics, SEO, content marketing, social media marketing, and more.
Then, regularly read digital marketing blogs like Moz, Search Engine Journal, and Neil Patel. Podcasts like 'Marketing School' and 'Social Media Examiner' are also great resources. Theory is important, but the practice is crucial. Start a blog, create social media campaigns, or offer to help a local business with their digital marketing. This will give you real-world experience.
Finally, join digital marketing communities on LinkedIn and Reddit. Find a mentor who can guide you and provide feedback.
Nathan Breakken, SEO Executive, Logo Traffic
11. Learning from successful campaigns
As a travel blogger who reaches a global audience of over 400,000 visitors monthly, practicality has been crucial in my learning journey to master digital marketing within a 6-month timeframe.
One step I recommend is consistently following and analyzing successful digital marketers' campaigns. Observing successful marketing campaigns can offer actionable insights and techniques that can be duplicated in your projects.
For the top skills required for a top digital marketer in 2023, I would strongly emphasize the importance of proficiency in data analysis, understanding SEO, embracing evolving technologies like AI, and adapting to the ever-changing digital algorithms.
From my viewpoint, focusing on developing engaging narratives and storytelling is an often underappreciated yet increasingly critical skill. This skill has enabled me to connect with my vast audience better, and I foresee it becoming only more integral in engaging consumers amidst the incessant digital information flood.
Yulia Saf, Founder of Miss Tourist
12. Stay up to date with digital marketing trends
When it comes to learning digital marketing within a 6-month timeframe, I suggest starting with online courses and tutorials. These resources provide a structured learning experience and cover essential topics like SEO, social media marketing, and email marketing.
Now, let's talk about the top skills required to become a top digital marketer in 2023. Data analysis is crucial for making informed decisions and optimizing your strategies. Content creation skills, such as writing engaging and valuable content, are also vital for attracting and retaining customers. Additionally, mastering marketing automation can save you time and allow you to focus on more strategic initiatives.
To kickstart your recruitment process, define your needs and craft an engaging job description. Leverage your network for referrals and utilize online platforms and tech job boards to reach a wider pool of candidates. Conduct thorough interviews to assess their skills and fit for your company. Offering competitive compensation and benefits, as well as providing growth opportunities, will help attract and retain top tech talent.
Remember, staying up to date with industry trends and continuously improving your skills is essential in the ever-evolving field of digital Marketing.
Azi Azimi, COO and Head of Marketing at CanXida 
13. Problem-solving approach and building a portfolio
To get a solid grounding in digital marketing within just 6 months, I would recommend a problem-solving approach. Choose a low-risk project, perhaps a personal blog or a small business that could benefit from digital marketing. The idea is to pick one problem area at a time — for example, low website traffic or poor social media engagement — and then apply digital marketing tactics to solve it.
Use the feedback loop of analytics to measure the effectiveness of your strategies, refine them, and move on to the next problem. This hands-on approach will not only give you practical knowledge but will also create a portfolio of real-world case studies that can be invaluable for your career.
Çağatay Yazıcı, Co-Founder & Managing Director of Markethinkers Agency
14. Become a digital marketing intern
Generally speaking, interning with an in-house marketing team or a digital marketing agency as a junior is the most effective way to gain experience in digital marketing. However, if you're unable to do this – or you're a fiercely self-motivated individual – creating a blog and taking on various marketing activities for it – especially social media and SEO can be quite effective.
I also recommend checking out Advanced Google Analytics, Google Skillshop courses, and Fundamentals of Digital Marketing, also from Google – all of those are free.
Leslie Gilmour, CEO of BeFound SEO 
15. Get hands-on experience
Get hands-on experience. With every tool and platform, there are plenty of videos and blogs that tell you how to do something, but actually trying it for yourself makes the information stick and gives you a much better understanding.
That's true of platforms like Google Ads and Analytics, or social media sites, but also true of principles as well, such as creating content for a website; until you have written different types of content, you don't really have an appreciation of some of the subtle differences.
My recommendation is: there's no substitute for experience, so if you don't have experience, make your own – you can even set up your own test website and run social media campaigns for it and measure the results to get a good idea of how it all works, and what resonated well with audiences.
Jamie Mackenzie SEO head at Peaky Digital 
16. Balance learning with real-world experience
Digital marketing is a multi-faceted job, however, there are a number of online courses that say they will offer you the solution to learning about this complex industry in less than six months. And as much as gaining a certified skill is worth, genuine experience also counts, maybe even more so.
For example, I personally have a qualification in pharmacy, but since my youth, I have been involved in helping my family with their business ventures. Also while I was completing my education, I also worked as a digital marker and ended up gaining credibility there as well.
So do a course and get the paperwork for the skill, but double up and get experience in the field as well. Volunteer your services, and shadow a marketer or intern for them. Offer to assist them with their tasks, and get a real feel for what's expected in the industry.
Amit Raj, Founder & CEO of The Links Guy
17. Start with Google's digital marketing certification
Embarking to learn digital marketing as a beginner within a six-month timeframe is an exciting challenge. My most practical suggestion is to enroll in a Google certification course. These courses, offered through the Google Digital Garage, provide a comprehensive and structured learning path that you'll gain a solid foundation in SEO, content marketing, social media marketing, and additional offerings through Google's certification courses.
The courses are designed to be accessible to beginners, breaking down complex concepts into digestible modules with interactive quizzes and practical exercises.
What sets Google's certification courses apart is their credibility and industry recognition. As you complete each course and earn certifications, you'll acquire valuable knowledge and showcase your skills to potential employers and clients. These certifications demonstrate your commitment to learning and your proficiency in digital marketing, giving you a competitive edge in the job market.
Kevin Miller, Co-Founder & CEO of GR0    
18. Building a Side Hustle
As the owner of a successful Growth and GTM agency helping B2B SaaS and tech companies, there are two keys to learning how to excel as a digital marketer.
Tip 1: Know your ideal buyer as best you can.
Buyer research is the most important activity before you do anything. Know your market, buyers, unmet needs, pains, goals, communities they use, channels they prefer, how they learn, where they hang out, what they talk about, and who they listen to.
Too often this step is ignored and people try to learn as they execute their GTM and campaigns – this is a costly mistake. You will not only learn far more doing this first, but it is significantly cheaper to do it ahead of time and then adjust.
Tip 2: Build a side hustle
Identify a market opportunity and pursue it alongside your day job. Whether that is drop shipping, a service, or an eCommerce store – something that has a low cost of entry with low startup capital and ongoing operating cash requirements.
Learn different platforms and tools – LinkedIn, Facebook, Instagram, TikTok, Shopify, Reddit, X/Twitter, HubSpot, ActiveCampaign, Mailchimp, Canva, etc.
The very best way to learn is to experiment and do it yourself.
Andrew Hatfield, CEO and founder at Deepstar Strategic
19. Stay curious as a marketer
As a young marketer who entered the B2B SaaS marketing world four years
ago, my learning curve was so enhanced in the last year, that I worked on
co-branded content projects that generated hundreds of leads and earned
numerous top-tier media placements.
Based on my experience, here are four practical suggestions for beginners
who want to learn digital marketing within a 6-month timeframe:
1. Stay curious:
Asking questions is like turning on a light in a dark room — it helps you understand and discover new things you didn't know before. And the questions don't need to be limited to your own area of
expertise. Did you come across an unfamiliar term during the monthly marketing meeting? Or were you introduced to a new and unfamiliar KPI by another team? Don't hesitate — ask right away.
2. Create a master file to centralize your notes:
Being organized is crucial as you begin your marketing adventure. As you step into this career, get ready to soak in a sea of information. Consider crafting a master file for your notes. In this way, you'll keep your knowledge arranged and accessible whenever the need arises.
3. Picture marketing as a puzzle and understand your piece:
Visualize every marketing subfield like a puzzle piece fitting into the bigger marketing picture. Try to unravel how your piece links with the others. Thinking like that will help you understand the value of each task you're working on, and how it contributes to the entire marketing strategy. While you're figuring out this puzzle, you'll discover which parts of the work you enjoy the most. These could be the areas that you might consider specializing in as you progress in your career.
4. Overcome your ego and embrace feedback:
Sometimes, the beginning of your career might be overwhelming. You're bombarded with advice on what to do and how to do it, while your work is reviewed by many colleagues. However, it's vital to stay feedback-receiptive. Recognize that feedback is a valuable tool for refining your skills. Don't see it as criticism but as an opportunity to grow. Ask for regular feedback sessions with your manager, where you can discuss your progress and receive constructive insights.
With this in mind, it's important for marketing newcomers to develop role-specific competencies, but it's also equally essential to work on their cognitive skills.
Some of them are:
Problem-Solving
Creativity, Originality, and Imagination
Ability to Learn
Giota Gavala, Media Relations Coordinator at TalentLMS
---