If you're looking to pursue digital marketing as a career, this complete digital marketing course syllabus is all you need.
After extensive research and in-depth analysis, we have created this digital marketing syllabus PDF which you can download for free.
Best part?
This syllabus will give you insights into the required digital marketing subjects through training programs such as MBA, BBA, BCA, and more.
Download the PDF digital marketing syllabus guide for free.
Quick glance at the digital marketing course outline
Online digital marketing course syllabus PDF For 2023
Digital marketing is a complex field that encompasses various specialized areas. GrowthAcad's digital marketing training course provides an opportunity to learn about all aspects of digital marketing, including its tools, strategies, and tactics that experienced marketing professionals currently use in the industry.
Here's a summary of the different modules offered in GrowthAcad's digital marketing syllabus.
Online digital marketing course syllabus
Introduction To Digital Marketing
Mobile Marketing
Website Planning & Analysis
App Store Optimization
Search Engine Optimization
Content Marketing & Blogging
Search Engine Marketing
Online Reputation Management
Social Media Marketing
Affiliate Marketing
Web Analytics
Email Marketing
Google Tag Manager
Influencer Marketing
Display Advertising
Marketing & Sales Automation
Video Advertising
Growth Hacking
eCommerce Marketing
Module 1: Introduction To Digital Marketing
The first module focuses on delivering advertising through digital channels. The course offers an overview of how it equips students with the necessary skill sets to create a successful online marketing strategy.
What you'll learn:
The definition of digital marketing
The importance of businesses running online marketing campaigns
Comprehending how digital marketing benefits businesses
The goals behind creating a website
The responsibilities of a digital marketer
An introduction to online advertising
Various revenue models are available
Creating a successful digital marketing strategy
Module 2: Website Planning & Analysis
The module will guide how to plan the website creation process to avoid problems such as low speed and poor navigation. The focus is on creating an intuitive and user-friendly website.
What you'll learn:
Up-to-date website development trends
Definition and importance of domain names and extensions
Identifying the best hosting servers
Understanding various server types
Utilizing a content management system
Popular user experience trends
Defining website objectives
Essential steps in website creation
Conducting a comprehensive SEO audit
Module 3: Search Engine Optimization
In this module, participants will be exposed to various forms of SEO, including on-page and off-page SEO. The module will also cover creating a link tree to improve website ranking.
What you'll learn:
An Overview of SERP and SEO
Gaining insight into search engine operations
Traffic and its meaning
Different types of keywords
Techniques for identifying the best keyword
Strategies for keyword optimization
Content planning and optimization
Internal linking and its importance
Techniques for creating effective meta tags
Learn more about the search engine optimization course from GrowthAcad Academy.
Module 4: Search Engine Marketing
Various advertising types and implementation approaches will be covered in this module, providing comprehensive knowledge of search engine marketing.
What you'll learn:
Introduction to Google AdWords
Techniques for creating effective ad campaigns
Overview of Microsoft AdCenter
Finding the appropriate budget for ad campaigns
Understanding your target audience for better results
Using dynamic ads to improve ad performance
Explanation of display advertising and its benefits
Methods for remarketing and its importance
Conversion tracking techniques to measure success
Different automation strategies for better ad management
Explanation of Ad Rank and its Importance
Overview of different pricing models such as CPC, CPM, and CPA
Module 5: Social Media Marketing
The module will provide instruction on utilizing social media platforms' data analytics tools to track ad campaign performance. It will also cover techniques for communicating with existing and potential customers through promotional efforts.
What you'll learn:
Introduction to various social media platforms
Techniques for achieving high user engagement on social media
Understanding the importance of building a community on Facebook
Methods for promoting your brand on social media
The fundamentals of using Twitter and LinkedIn for business
Optimizing your Google Plus profile and utilizing Google My Business
Techniques for creating a successful branding strategy on Social media
Related: GrowthAcad offers a dedicated training program for social media marketing.
Module 6: Web Analytics
The module will provide instructions on measuring website activity and behavior, such as the number of visitors, time spent on the website, popular web pages, and other relevant metrics.
What you'll learn:
Introduction to Google Analytics
Explanation of how Google Analytics works
Overview of real-time data tracking
Analyzing and gaining insights from website data
Understanding different types of goals in Google Analytics
Techniques for creating custom dimensions in Google Analytics
Methodologies for utilizing enhanced eCommerce in Google Analytics
Integration of Google Analytics with other tools such as Search Console, DoubleClick
Module 7: Google Tag Manager
GTM offers a comprehensive toolkit for tracking website activity, and this module will cover the various settings and features of GTM to maximize its benefits.
What you'll learn:
Explanation of tags and their functionality
Techniques for setting up web and mobile apps for tag tracking
A step-by-step guide to creating a GTM account and container
Adding, updating, and publishing tags in GTM
Understanding tags and triggers in GTM
Overview of variables and the data layer in GTM
Implementation scenarios for data layer events in GTM
Module 8: Display Advertising
The module will provide training on the best practices for running display advertising campaigns and the various charging methods used in these campaigns. Additionally, this module will cover the use of display advertising as retargeting campaigns, which target users who have previously visited a specific website.
What you'll learn:
Overview of different types of display advertising
Understanding pixel sizes based on display types
Explanation of pricing models for display ads
Techniques for topic and placement targeting
Overview of GDN reserve
Methods for finding interest categories for display advertising
Explanation of contextual keyword targeting
Techniques for performing remarketing using display advertising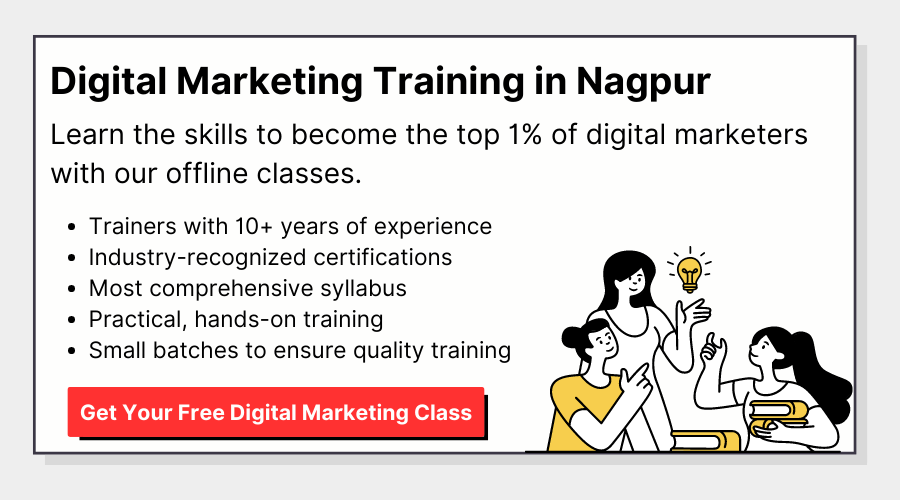 Module 9: Video Advertising
In this module, you will receive training on how video advertising operates and how to target a specific audience niche to achieve a high click-through rate. Additionally, you will learn how to create engaging and visually appealing videos that will resonate with your audience.
What you'll learn:
Overview of video advertising
Defining objectives for video advertising campaigns
Using YouTube Ads for video advertising
Setting up video ad campaigns on YouTube
Familiarizing with different ad formats for video advertising
Implementing auction management techniques
Optimizing video ad campaigns for better performance
Understanding YouTube analytics for video advertising
Reviewing successful video advertising case studies
Module 10: eCommerce Marketing
In this module, learners will be taught comprehensive eCommerce marketing tactics applicable both within and outside their website.
What you'll learn:
E-commerce definition
Different E-commerce platforms
Significance of SEO in E-commerce
Developing a robust E-commerce plan
Creating product listing ads
Establishing enhanced E-commerce tracking
Explanation of E-commerce conversion tracking
Determining measurement of sales revenue
Comprehending customer lifetime value
Module 11: Mobile Marketing
In this module, upon completing the digital marketing certificate program offered by GrowthAcad, learners will acquire the skills and knowledge necessary to utilize mobile marketing to its maximum potential effectively.
What you'll learn:
Familiarization with diverse types of mobile devices
Explanation of mobile marketing and social media
Definition of mobile analytics
Importance of having a mobile-responsive website
Overview of various methods of mobile advertising and search
Techniques for executing mobile content marketing
Mobile Pay-Per-Click advertising
Mobile video marketing
Comprehension of how mobile E-commerce functions
Module 12: App Store Optimization
In this module, learners will acquire knowledge about all aspects of App Store Optimization (ASO) and the latest tactics for implementing ASO strategies for their application.
What you'll learn:
ASO basics
Overview of App Store and Google Play Store
Comprehension of Keyword Optimization
Asset Optimization techniques
Analysis of competition among mobile applications
Significance of localization in ASO
Explanation of the importance of reviews in ASO
Module 13: Content Marketing & Blogging
In this module, learners will be taught that content marketing and blogging involve discovering the appropriate language to engage readers and maintain their interest in the content.
What you'll learn:
Content marketing definition
Overview of various content types
Identification of effective marketing strategies
Creation of audience personas and content maps
Development of a traffic channel plan
Techniques for overcoming content marketing challenges
Learning content promotion and increasing sales
Methods for creating original and engaging content
Understanding content dissemination techniques
Familiarization with the concepts of blogging
Module 14: Online Reputation Management
In this module of advanced digital marketing training, learners will be taught several approaches for generating, enhancing, and responding to online reviews that customers post about their businesses.
What you'll learn:
Explanation of Online Reputation Management (ORM) and its Applications
Acquisition of different ORM strategies
Significance of listening to brand conversations
Identification of methods for measuring brand sentiments
Techniques for resolving negative conversations
Management of negative search results
Examination of a recent case study concerning online reputation crises
Module 15: Affiliate Marketing
This module will educate learners on the various strategies to develop a successful affiliate marketing campaign.
What you'll learn:
Explanation of affiliate marketing tactics
Overview of how affiliate marketing works
Identification of profitable affiliate niches and products
Techniques for developing an exceptional affiliate website
Digital strategies for increasing affiliate traffic
Management of rejections
Examination of real-life examples of obtaining approvals
Introduction to Google Adsense
Explanation of the Amazon Affiliate marketing program
Understanding of affiliate programs such as Clickbank
Module 16: Email Marketing
This module aims to instruct students about the advantages of email marketing and the diverse strategies that can be utilized to succeed in their email marketing campaigns.
What you'll learn:
Definition of email marketing
Development and management of an email list
Introduction to email marketing tools
Creation of an email marketing campaign
Explanation of open rates and techniques for optimizing them
Enhancement of Return on Investment (ROI) and utilization of A/B testing
Examination of the most effective email marketing methods
Techniques for creating compelling email messages
Analysis and measurement of email marketing efforts
Module 17: Influencer Marketing
This module will equip you with the essential skills to successfully manage and execute an influencer marketing campaign. Additionally, you will be taught the necessary steps to become a prosperous influencer marketer yourself.
What you'll learn:
Understanding the significance of influencer marketing
The role of Influencers in driving sales growth
Establishing objectives for the influencer program
Identifying influencer archetypes and communication styles
Managing influencer relations
Creating a measurement framework to evaluate the effectiveness of influencer marketing efforts
Module 18: Marketing & Sales Automation
In this marketing training module, you will learn about digital marketing tools that utilize automation to streamline various tasks.
What you'll learn:
Learning about demand generation and its working
Understanding lead management and marketing automation
Analyzing the impact of automation on the sales funnel
Developing a demand generation strategy
Understanding the lead management process
Increasing sales and revenue for the organization
Exploring ways to capture more leads
Improving conversion rates
Managing the sales process using automation and more
Module 19: Growth Hacking
In this module, you will learn how to leverage creativity to develop cost-effective strategies for acquiring and retaining customers for a business.
What you'll learn:
Defining growth hacking
Developing a growth mindset
Exploring various growth hacking techniques
Understanding the A2R2 framework
Building a growth-oriented culture in your team
Learning growth analytics
Scaling up your growth hacks
Studying unicorn growth hacks
Relevant: Find the beginner's guide to start and grow your career in digital marketing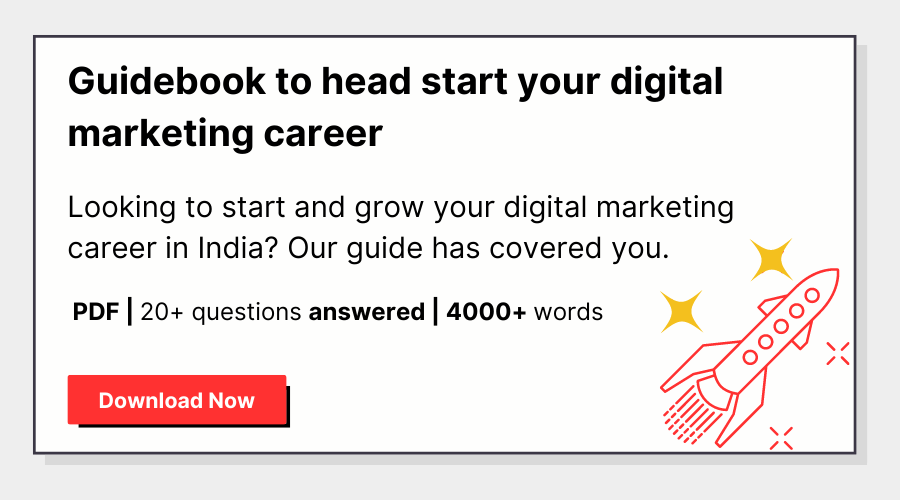 MBA In Digital Marketing Syllabus
Specialization
Digital Marketing Subjects
Digital Journey With Brand Management
Marketing & Marketing Management
How is Digital Marketing different from Marketing?
Digital Marketing Channels
Websites and Apps
What is an Online Product?
Social Media Optimization
Social Media Introduction
Key Components of Email Marketing
AdTech & MarTech
Platforms & Data Ecosystems
Mobile App Marketing
Performance Marketing
SEO (Search Engine Optimization)
SEM (Search Engine Marketing)
GDN (Google Display Network)
Display Advertising
Content Marketing
Managing the Value of Customer Relationship
Customer Centricity
Managing Customers According to Lifetime Value in Contractual
and Non-Contractual Settings
Donor Behavior
Acquiring Customers and Measuring their Value
Retention, Attrition, and Development
Marketing Analytics- Data Tools and Techniques
Introduction to Data Collection, Market Research, and Analysis
Regression Analysis: Modeling Cause and Effect
Conjoint Analysis: Valuing Attributes and Measuring Preference
Social Media Analytics
Viral Marketing Assumptions, Viral Marketing
Selling Ideas – How to Influence Others
Consumer Psychology: Exposure, Perception, Memory
What Makes Ideas Sticky
How Social Influence Shapes Behavior
The Power of Word of Mouth (STEPPS)
Social Networks
MBA digital marketing course duration: 2 years (4 semesters)
Download the MBA digital marketing course syllabus (PDF)
This comprehensive program covers essential aspects of performance marketing, growth strategies, and tactics, such as search engine optimization (SEO), pay-per-click (PPC) advertising, content marketing, social media marketing, and more.
The program focuses on practical and actionable applications and strategic decision-making, providing a unique learning experience that can help professionals become experts in the field. The class will use diverse teaching methods, including tool workshops, case discussions, simulations, live projects, and more, to ensure a well-rounded learning experience.
By enrolling for an MBA in digital marketing, students will learn the following:
Comprehensive understanding of the IB industry's structure and operations
Updated knowledge and tools for theoretical and conceptual analysis
Analysis of the primary business lines of IB
Understanding of the peculiarities and challenges unique to the IB industry
Application-based curriculum for practical learning
Introduction to new tools and techniques for analysis in the modern age
Related: Discover GrowthAcad's performance marketing course.
BCA In Digital Marketing Syllabus
BCA Digital marketing syllabus topics
UNIT 1 – E-Commerce
UNIT 5 – Search Engine Optimization
1.1 Introduction
5.1 SEO Optimization
1.2 Understanding Internet Marketing
5.2 Writing the SEO content
1.3 Search Engine Optimization
EXERCISE: Writing the SEO content
1.4 Search Engine Marketing
Total Lectures for Unit 5
1.5 Email Marketing
UNIT 6 – Customer Relationship Management
1.6 Digital Display Marketing
6.1 Introduction to CRM
UNIT 2 – Introduction to New Age Media Marketing
6.3 CRM models
2.1 What is Digital Marketing
EXERCISE: CRM strategy
2.2 Digital vs. Real Marketing
Total Lectures for Unit 6
2.3 Digital Marketing Channels
UNIT 7 – Social Media Marketing
2.4 Types of Digital Marketing (Overview)
7.1 Understanding Social Media Marketing
– Internet Marketing
7.2 Social Networking (Facebook, Linkedin, Twitter, etc.)
– Social Media Marketing
7.3 Web analytics – levels
– Mobile Marketing
7.4 Modes of Social Media Marketing
Total Lectures for Unit 2
– Creating Facebook Ads
UNIT 3 – Creating Initial Digital Marketing Plan
– Optimization of Instagram profiles
3.1 Content management
– Business tools on LinkedIn
3.2 SWOT analysis: Strengths, Weaknesses, Opportunities, and Threats
– Creating business accounts on YouTube
3.3 Target group analysis
– E-mail marketing plan
EXERCISE: Define a target group
UNIT 8 – Digital Marketing Budgeting
Total Lectures for Unit 3
8.1 Resource planning
UNIT 4 – Marketing using Web Sites
8.2 Cost estimating
4.1 Web design
8.3 Cost budgeting
4.2 Optimization of Web sites
8.4 Cost control
4.3 MS Expression Web
BCA digital marketing course duration: 3 years (6 semesters).
After successfully completing the course for BCA in digital marketing, students will be able to:
Interpret digital marketing methods, preferences of digital consumers, and their behaviors.
Explore different search engine optimization methods for digital marketing analysis.
Evaluate the importance of integrated marketing campaigns that include SEO, Paid Search, Social Media, Mobile, Email, Display Media, and Marketing Analytics.
Acquire knowledge of the latest digital practices for social media marketing and promotions.
Differentiate between various technologies used in Digital Marketing.
Formulate strategies for building organizational competency through digital marketing practices and cost considerations.
BBA In Digital Marketing Syllabus
Module
BBA digital marketing syllabus subjects
Module 1: Introduction to Digital Marketing
– Concept, Significance, Nature, Scope
– Application of Digital Marketing
– Stages of Digital Marketing
– Impact on Society and Business
– Digital Vs Traditional Marketing
Module 2: Digital Marketing Environment and Strategy
– Digital Micro Environment
– Different Components
– Market Place
– Customer Online
– Buyer Behavior
– Competitors
– Suppliers
– Digital Macro Environment
– Social Factors
– Legal Factors
– Technological Issues
– Economic and Political Issues
– Digital Marketing Strategy and Scope
– Integrated Digital Marketing
– Channel Marketing Strategy
– Internet Marketing Mix
– Strategy Formulation
Module 3: Digital Marketing Mix and Website Development
– Digital Marketing Mix
– Product
– Price
– Promotion
– Place
– Website Development
– Identification of Website Types
– Selection of Template
– Editing Website
– Content Writing
– Publishing Website
Module 4: Google AdWords and Online Advertising
– AdWords Overview
– Introduction and Signup
– Concepts of Display Ads, Video Ads, Shopping Ads
– Quality Score
– Cost Per Click (CPC)
– Bidding Strategies
– Click-Through Rate (CTR)
– Impression
– Enhanced Cost Per Click (ECPC)
– Keywords and Automated Bidding
– Cost Per Acquisition (CPA)
– Cost Per Mille (CPM)
– Cost Per View (CPV)
– Viewable Cost Per Mille (VCPM)
– Ad Groups
– Location Targeting
– Manual Bidding
– Campaign Types (Search, Display, Video)
Module 5: Content Management and Email Marketing
– WordPress (Content Management System)
– Login and Dashboard
– Plugin Installation
– Using Widgets
– Page Creation
– Roles of Users (Admin, Editor, Contributors)
– WordPress Integration Process
– MailChimp Account Design and Development
BBA digital marketing course duration: 3 years (6 semesters).
This degree program offers industry-relevant electives, such as search engine optimization, social media, influencer marketing, and more. The field of Digital Marketing is known to offer some of the highest-paid job roles, and BBA graduates have the opportunity to pursue various roles such as E-commerce Manager, Business Strategist, SEO Manager, Business Analyst, and Data Analyst.
By completing the BBA digital marketing course degree, students will be able to:
Gain knowledge of digital consumer behavior
Develop digital marketing plans
Determine relevant metrics to measure and boost business growth
Learn and apply emerging technologies
Acquire a comprehensive understanding of popular digital tools and technologies
Syllabus For Digital Marketing In Diploma
| | |
| --- | --- |
| Course Title | Subjects in Diploma digital marketing syllabus |
| English For Communication-I | General communication skills and language proficiency. |
| Introduction to Digital Marketing | Basic concepts, significance, nature, scope, and impact of digital marketing. |
| Entrepreneurship Development | Basics of entrepreneurship and its role in digital marketing. |
| Content Marketing and Copywriting (Practical) | Practical skills in content creation and copywriting for digital marketing. |
| Affiliate Marketing & Email Marketing (Practical) | Practical skills in affiliate marketing and email marketing strategies. |
| Advanced AdWords & PPC (Practical) | Practical skills in Google AdWords, pay-per-click advertising, and campaign optimization. |
| Communication Skills In English-II | Advanced communication skills in English. |
| E-Commerce & General Informatics | Introduction to e-commerce and general informatics related to digital marketing. |
| Social Media Marketing | Strategies and techniques for effective social media marketing. |
| Advanced Search Engine Optimization (Practical) | Practical skills in advanced SEO techniques and strategies. |
| Google Analytics & Tag Manager (Practical) | Practical skills in using Google Analytics and Tag Manager for data analysis and tracking. |
| WordPress Design and Development (Practical) | Practical skills in designing and developing websites using WordPress. |
| Internship/Industrial Training Report | Real-world experience and reporting on digital marketing tasks and projects. |
Diploma digital marketing course duration: 6 months to 1 year
The field of digital marketing is experiencing tremendous growth in the current era. A diploma in digital marketing can equip individuals with the necessary skills to promote products and services digitally, with various specializations available such as SEO, SEM, SMM, and Content Marketing.
Due to the increasing demand for digital marketing in the market, pursuing a short-term diploma course can be highly beneficial, with programs lasting from 3 months to 1 year.
This course can be pursued by students who have completed 10th grade, undergraduates after 12th grade, or postgraduates after graduation from a recognized university.
The diploma course offers students the opportunity to learn new skills such as content writing, SEO, and social media marketing, while also developing their unique digital marketing strategy. The industry has been identified as one of the most versatile and booming fields in the world, with various specializations available for students to pursue.
A diploma in digital marketing offers various specializations for students to choose from, and some of the popular specializations available include:
Digital Content Marketing
Diploma in Social Media Marketing
Digital Marketing Strategies
SEO Specialization
Specialist Diploma in Digital Design and Marketing
Content Management/Marketing
Professional Diploma in Digital Marketing
PG Diploma in Digital Reinvention
Diploma Specialization in Digital Marketing and E-commerce Creation
UG Diploma in Digital Marketing
Technical Diploma in Digital Marketing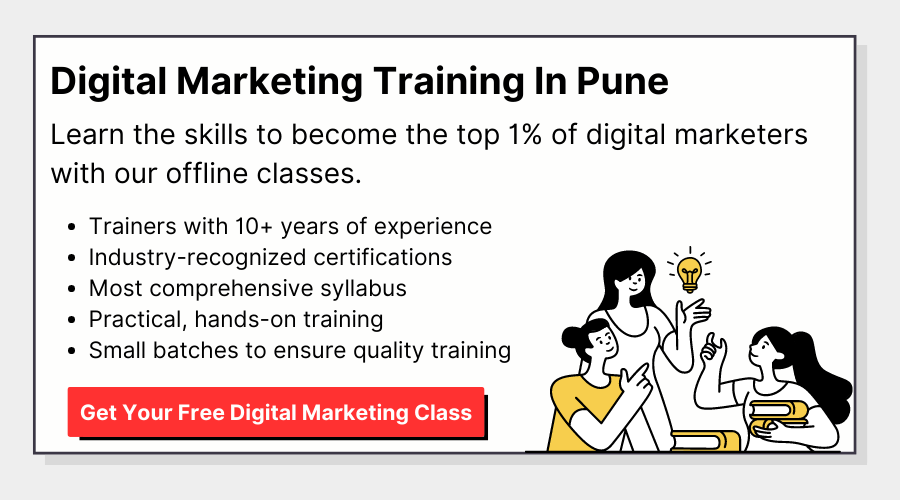 Google Digital Marketing Course Syllabus
The free Interactive Advertising Bureau-accredited course provides a foundation in digital marketing. The Google Digital Marketing Course covers a wide range of topics and skills related to digital marketing. Once the course is finished, learners can download their digital marketing certificate from the Google Fundamentals of Digital Marketing course landing page.
Number of modules: 26
What You'll Learn:
Search Engine Optimization (SEO): Understanding how to optimize your website and content to rank higher in search engine results.
Pay-Per-Click Advertising (PPC): Learning how to create and manage effective PPC campaigns using platforms like Google Ads.
Display Advertising: Understanding how to create and run display ads on various platforms.
Social Media Marketing: Learning how to use social media platforms like Facebook, Instagram, Twitter, and LinkedIn to promote your business.
Content Marketing: Understanding how to create valuable content that attracts and retains a clearly defined audience.
Email Marketing: Learning how to create effective email campaigns to reach out to your customers and prospects.
Mobile Marketing: Understanding how to optimize your website and content for mobile devices and how to create mobile-specific campaigns.
Analytics: Learning how to measure and analyze the performance of your digital marketing campaigns using tools like Google Analytics.
Related: Complete guide to getting digital marketing internships
Must Read Digital Marketing Books
Reading is one of the fastest ways to learn. So, to master your digital marketing skills, check out this list of the best digital marketing books you should read:
1. Influence: The Psychology of Persuasion by Robert Cialdini
About: Get insights into the principles of influence and persuasion that can be applied in digital marketing.
2. Contagious: Why Things Catch On by Jonah Berger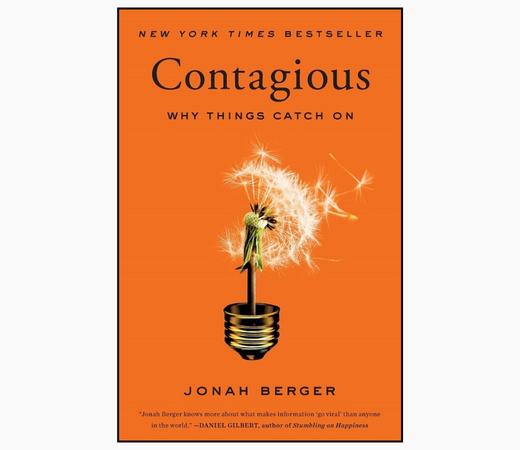 About: Explore the psychology of virality and provides insights into creating content that resonates with audiences.
3. The Art of SEO by Eric Enge, Stephan Spencer, and Jessie Stricchiola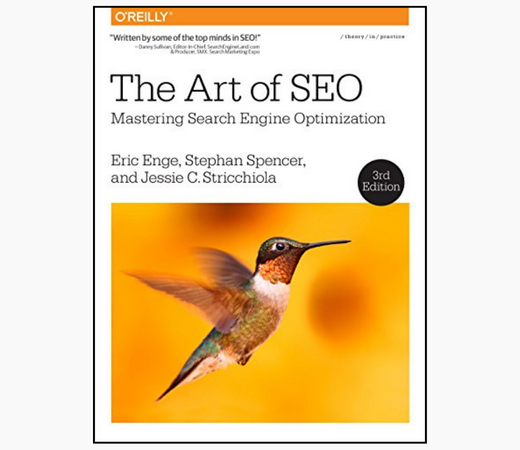 About: Get a comprehensive guide to search engine optimization (SEO), covering both technical and creative aspects.
4. Epic Content Marketing by Joe Pulizzi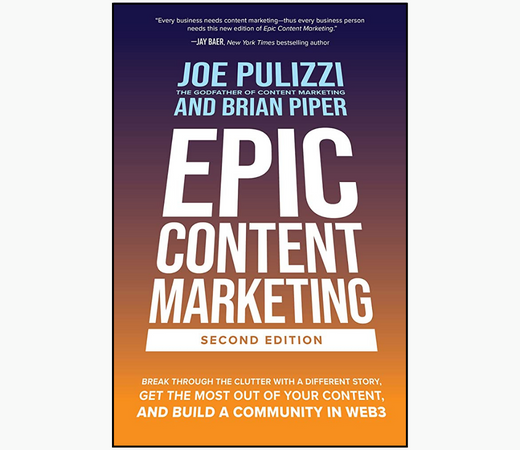 About: This book offers strategies for creating compelling content that attracts and retains audiences and can be applied across various digital marketing channels.
5. Don't Make Me Think by Steve Krug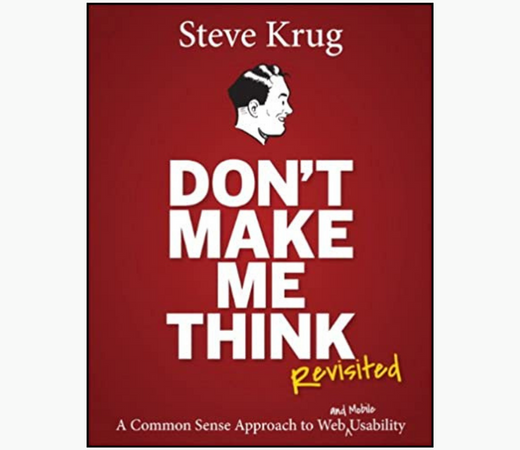 About: Find insights into user experience (UX) design and offers practical tips for creating websites and digital content that are intuitive and user-friendly.
6. Jab, Jab, Jab, Right Hook by Gary Vaynerchuk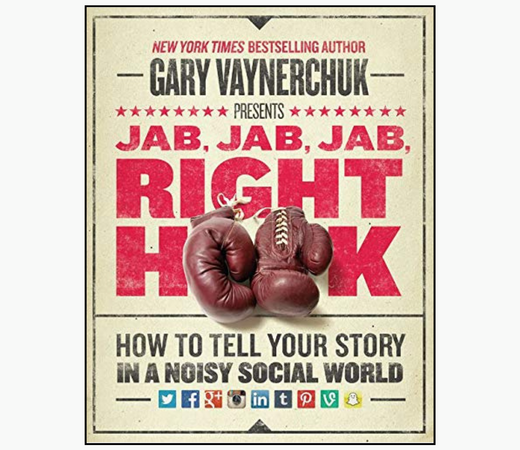 About: This book provides a framework for social media marketing and offers insights into creating content that resonates with audiences on various social media platforms.
7. Digital Marketing Handbook by Shivani Karwal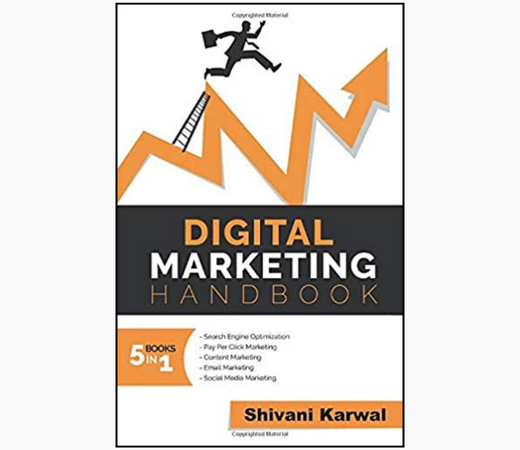 About: Get a comprehensive overview of digital marketing, covering various topics such as SEO, social media marketing, email marketing, and content marketing.
Most Important Digital Marketing Skills To Learn In 2023
We've created a list of comprehensive skills essential for digital marketers to stay competitive and succeed in 2023 and beyond.
1. Data Analysis
The ability to analyze data from various digital marketing channels and platforms are crucial to making informed decisions and optimizing campaigns.
2. Artificial Intelligence (AI)
As AI continues to play an increasingly significant role in digital marketing, marketers who can understand and leverage AI will have a competitive advantage.
3. Voice Search Optimization
With the rise of voice assistants like Alexa and Google Home, optimizing content for voice search is becoming more important.
4. Video Marketing
Video is a highly engaging form of content that can be used to attract and retain audiences across various digital marketing channels.
5. Personalization
Delivering personalized experiences to customers and prospects is becoming increasingly important in digital marketing and requires skills in data analysis, automation, and AI.
6. Conversion Rate Optimization
The ability to optimize conversion rates through testing and experimentation is crucial to maximizing the return on investment (ROI) of digital marketing campaigns.
7. Social Media Advertising
With the continued growth of social media platforms, the ability to create and manage effective social media advertising campaigns is becoming more important.
8. Mobile Optimization
As more people use mobile devices to access the internet, optimizing content and campaigns for mobile is crucial to reaching and engaging audiences.
Average Fees for Digital Marketing Courses
Due to the growing popularity of digital marketing in India, there are multiple courses to choose from. Here's an aggregated average fee range for different types of courses:
| | |
| --- | --- |
| Course Type | Price Range |
| Online digital marketing courses fees | INR 2,000 – INR 15,000 |
| Bootcamps | INR 10,000 – INR 50,000 |
| Certificate Programs | INR 20,000 – INR 75,000 |
| Diploma Programs | INR 50,000 – INR 2,00,000 |
GrowthAcad offers competitive prices for comprehensive courses, along with prominent certifications that can help students get a lucrative salary package and a successful career in the field.
How Much Do You Get Paid For Digital Marketing?
As almost every business and industry needs digital marketing, there are multiple opportunities to earn, including freelancing and building a lucrative career in the field as an executive, manager, and even consultant.
According to Glassdoor, the average salary for digital marketing in India is INR 45,000, and the top companies hiring employees in this field include giants like Tata Consultancy Services, Accenture, and Cognizant Technology Solutions.
What makes GrowthAcad's digital marketing training program the right choice
At GrowthAcad, the practical assignments that we offer in our internet marketing training course allow our students to experience the working of each tool in a live project setting.
Throughout the course, we provide access to the right set of tools and online platforms to test your learning. Upon completion of the practical assignments, we will present you with the outcomes of every strategy you have worked on.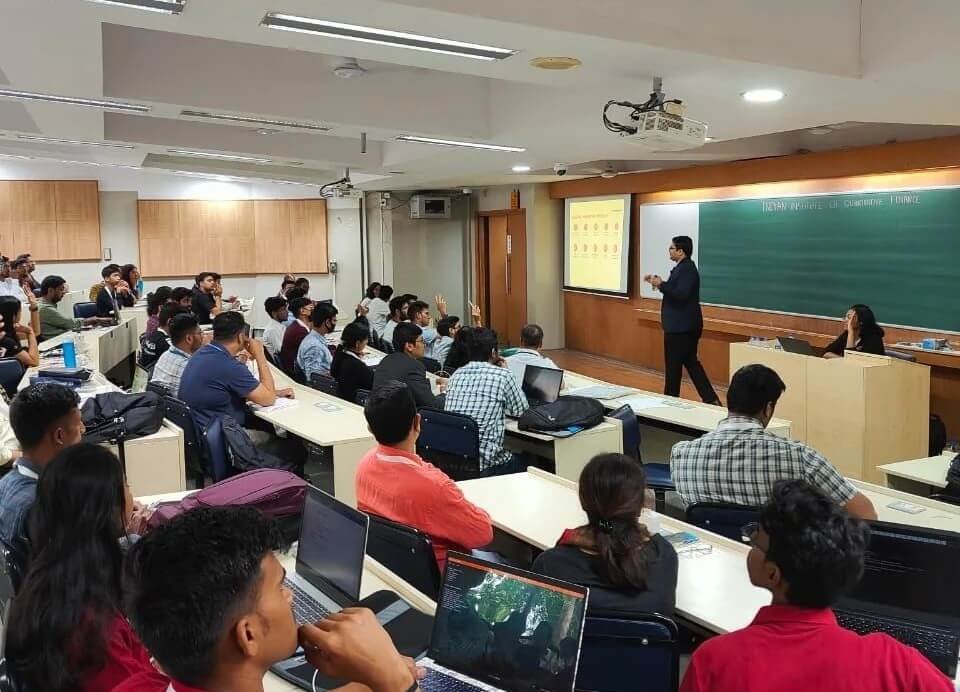 We can also help you understand which stream of digital marketing is best suited for you and guide you on how to pursue a career in it based on the results of your practical campaigns.
Here are some of the reasons that make GrowthAcad the right digital marketing training program for you:
1. Experienced and qualified Instructors
GrowthAcad's training program has experienced and qualified instructors who have extensive knowledge and practical experience in the digital marketing industry.
2. Comprehensive curriculum
The training program's syllabus covers a wide range of topics related to digital marketing, including SEO, SEM, social media marketing, content marketing, email marketing, and more.
3. Hands-on learning
Our training program provides hands-on learning opportunities, giving students a chance to apply their knowledge in real-world situations.
4. Industry-recognized certifications
GrowthAcad's training program provides industry-recognized certifications upon completion, which can boost the employability of students and demonstrate their competence in digital marketing.
5. Career support
GrowthAcad offers career support services, such as job placement assistance, resume building, and networking opportunities, to help students launch their careers in digital marketing.
Faqs of digital marketing syllabus
1. What is the average salary of a digital marketer?
According to Glassdoor, the average salary of a digital marketer is INR 45,000.
2. What subjects should I take for digital marketing?
Some of the important subjects to consider taking for digital marketing are marketing, communications, statistics, web design, social media, and search engine optimization (SEO).
3. Does GrowthAcad's digital marketing course provide practical learning and examples?
Yes, GrowthAcad's digital marketing course provides practical learning, enabling you to understand the industry.
4. How to choose the right digital marketing training program for you?
To choose the right digital marketing training program for you, consider the curriculum, instructor's qualifications, hands-on experience, industry-recognized certifications, career support, and reviews. Start your digital marketing journey with GrowthAcad now!
5. Does GrowthAcad's provide offline digital marketing classes?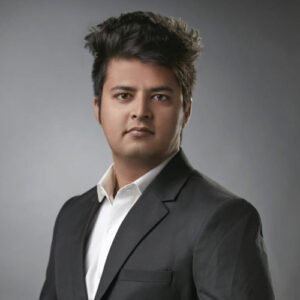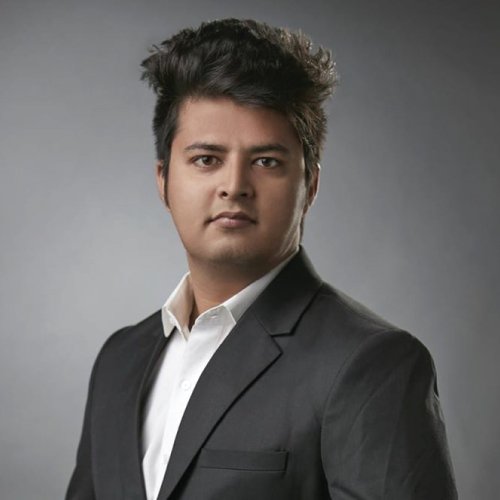 Article by
Harshit Gupta 
Harshit Gupta is a digital marketing specialist and growth marketer with over 9 years of experience in the industry. He is the founder of GrowthAcad, where he and other mentors have trained 10,000+ students in the past 5 years.
Harshit started his digital marketing journey with a startup called Hash & Karma, a performance-based digital marketing agency, where he scaled the company from zero to 50 clients in just two years. Connect him over LinkedIn & Twitter.