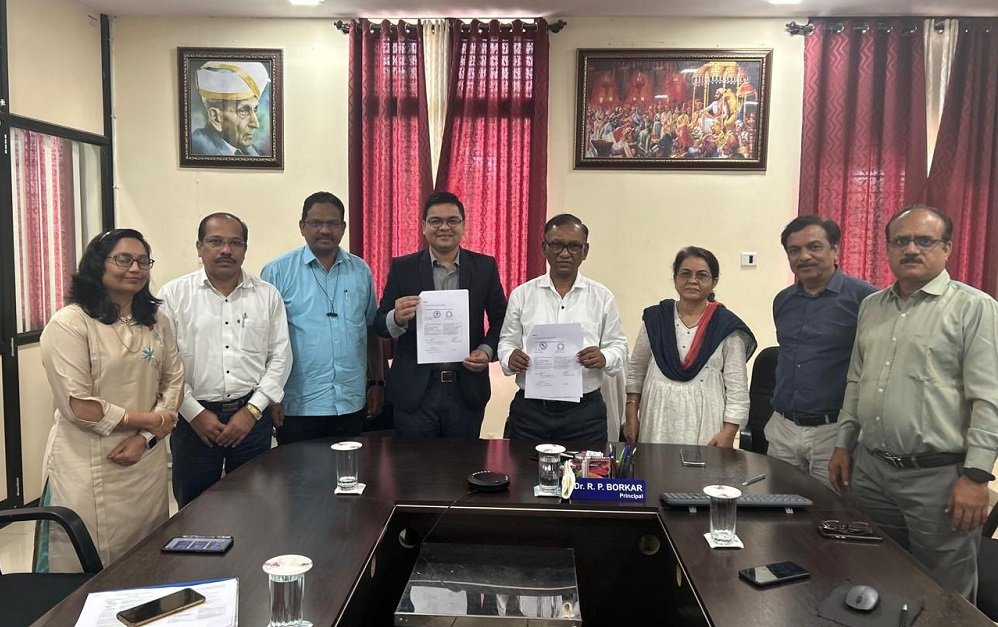 Date: 7th August 2023
Location: Nagpur
Government College Of Engineering, Nagpur (GCOEN), has renewed its Memorandum of Understanding (MoU) with GrowthAcad, solidifying its commitment to providing students with advanced digital and growth marketing education. The extended partnership promises to equip students with industry-relevant skills and expertise to excel in the dynamic world of digital marketing, data analytics, and data science.
Under the visionary leadership of Dr. Bhoyar, Principal of GCOEN, and Dr. Latest Malik, the institution is poised to further strengthen its position as a hub for cutting-edge technical education. The extended MoU will encompass an array of initiatives aimed at enhancing the knowledge and employability of GCOEN students.
Highlights of the MOU Extension:
The renewed MoU between GCOEN and GrowthAcad outlines several key objectives:
Bootcamps and Masterclasses: Students will gain access to intensive bootcamps and masterclasses focusing on digital marketing, data analytics, and data science. These sessions will be led by industry experts from GrowthAcad.
Upskilling in Data and Marketing Technologies: GCOEN students will have the opportunity to upskill in cutting-edge data and marketing technologies. GrowthAcad will provide certifications, internship assistance, and hands-on experience through live projects.
Strengthening Industry-Academic Collaboration: The partnership reaffirms the commitment to bridging the gap between academia and industry. It will provide students with real-world insights and practical knowledge, aligning their skills with industry demands.
For media inquiries, please contact:
Phone: +91 9022071935, 7276527456
Email: growthacadngp@growthacad.com, info@growthacad.com
Nagpur branch address: Cube Space 1st Floor, 379, Pt Nehru Marg, Opposite Zero Mile Metro Station, Near Morris College T-Point, Sitabuldi, Nagpur, Maharashtra, 440012, India