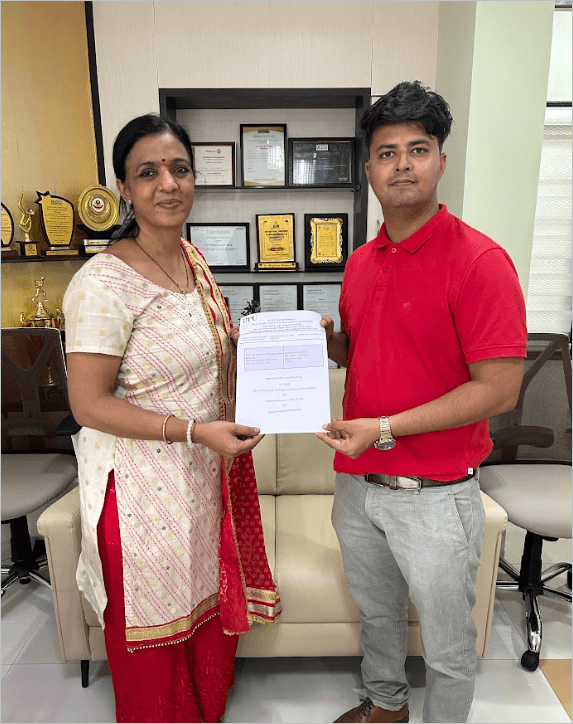 GrowthAcad, a leading cohort-based digital marketing training institute, is thrilled to announce its partnership with Dy Patil Institute of Management and Research, Pimpri. This collaboration marks a significant milestone in the field of digital marketing education and presents exciting opportunities for MBA Digital Marketing students at Dy Patil.
The event, which took place on September 26, 2023, in Pimpri, signifies GrowthAcad's commitment to providing high-quality digital marketing training to aspiring professionals. The partnership aims to enhance the skills and knowledge of MBA Digital Marketing students by integrating four specialized programs into the MBA Digital Marketing curriculum:
1. Certificate Program in Digital Marketing for MBA Marketing Students: This program will equip students with the fundamental concepts of digital marketing, including strategies, techniques, and best practices.
2. SEO Specialist Program for MBA Digital Marketing Students: Search Engine Optimization (SEO) is a critical skill in the digital marketing landscape. This program will enable students to become experts in optimizing online content for search engines.
3. Performance Marketing Program for MBA Digital Marketing Students: Performance marketing is essential for driving results in digital campaigns. This program will provide students with insights into data-driven marketing techniques.
4. Social Media Marketing Specialist Program for MBA Digital Marketing Students: Social media is a powerful platform for brand engagement. This program will focus on creating effective social media strategies and campaigns.
GrowthAcad's role in this collaboration is to provide industry projects and digital marketing training to Dy Patil College students. The institute is committed to delivering high-impact programs that prepare students for the dynamic and evolving digital marketing landscape. With a team of experienced trainers and a hands-on approach to learning, GrowthAcad aims to empower students with practical skills that can be directly applied in their careers.
This partnership represents a unique opportunity for Dy Patil Institute of Management and Research students to gain a competitive edge in the digital marketing field. By integrating these specialized programs, Dy Patil ensures that its students receive comprehensive training and are well-prepared for the demands of the industry.
GrowthAcad and Dy Patil Institute of Management and Research look forward to a successful collaboration that will empower the next generation of digital marketing professionals.
For media inquiries, please contact:
Phone: +91 9022071935, 7276527456
Email: growthacadngp@growthacad.com, info@growthacad.com
Nagpur branch address: Cube Space 1st Floor, 379, Pt Nehru Marg, Opposite Zero Mile Metro Station, Near Morris College T-Point, Sitabuldi, Nagpur, Maharashtra, 440012, India