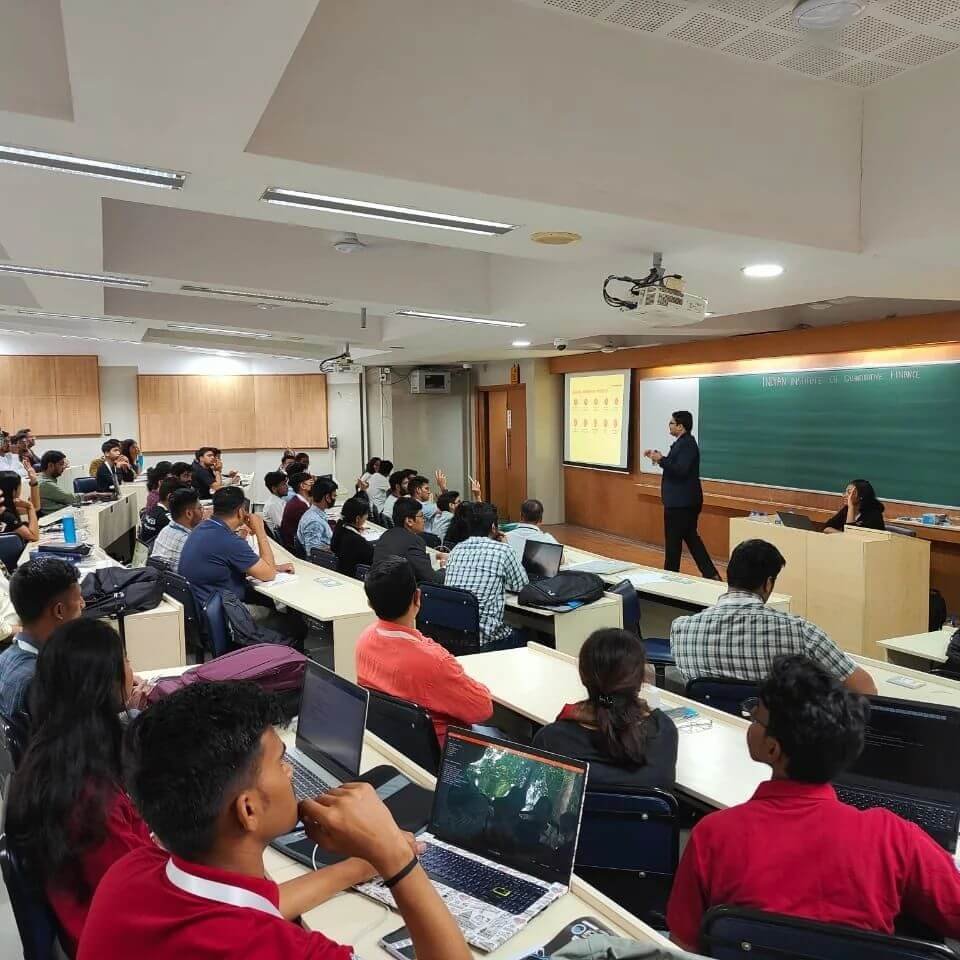 Date of the Event: January 28-29, 2023
Introduction
GrowthAcad, a renowned cohort-based digital marketing training institute, partnered with E-Cell 2023 at IIT Bombay to deliver an exceptional two-day workshop on Digital & Growth Marketing. Led by Mr. Govind Chandak, Business Head of GrowthAcad, the workshop covered a comprehensive range of topics, providing attendees with valuable insights into the dynamic realms of digital marketing and growth strategies.
Workshop Highlights
The workshop offered an output-oriented learning experience, delving into essential aspects of Digital Marketing, such as emerging trends, online revenue models, and effective marketing strategies. Participants gained insights into career opportunities, pay scales, and expert tips for excelling in interviews at top digital marketing companies.
Moreover, the workshop explored Growth Marketing, highlighting its distinctions from traditional Digital Marketing. Attendees were introduced to the Pirate Funnel (AAARRR Framework) and discovered traction channels crucial for business growth. The process of conducting Growth Marketing experiments based on the North Star Metric was also elucidated, along with insights into the role of T-Shape Marketers and the members of a Growth Team.
[Unique Features]
The sessions were enriched with over 10 case studies, promoting a case study-oriented learning architecture. Participants received two takeaway assignments, a resume template, and access to a vibrant community of top digital marketers worldwide. Additionally, attendees were granted exclusive lifetime access to GrowthAcad's community for doubt-solving and unlimited support. The workshop concluded with an open mic session, allowing participants to seek personalized advice from Mr. Govind Chandak on marketing and startup growth.
[GrowthAcad's Contribution]
GrowthAcad played a pivotal role in the success of the event. They collaborated with the E-Summit team at IIT Bombay to finalize association documents, meticulously plan the session layout, and ensure seamless delivery. Furthermore, GrowthAcad facilitated the certification process, empowering participants to add value to their professional profiles.
Link to the official LinkedIn post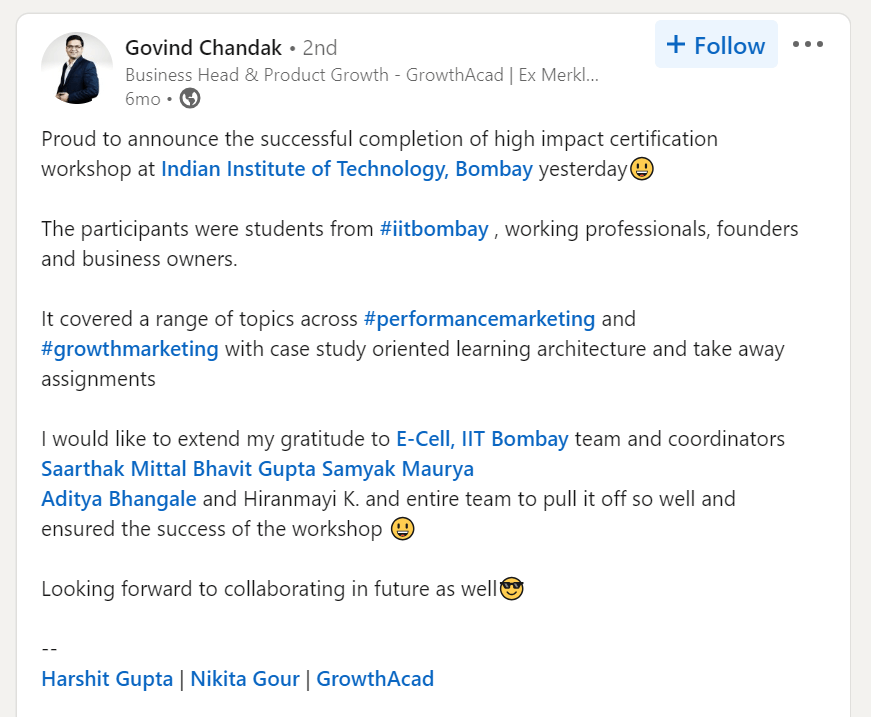 Special thanks to:
For media inquiries, please contact:
Phone: +91 9022071935, 7276527456
Email: growthacadngp@growthacad.com, info@growthacad.com
Nagpur branch address: Cube Space 1st Floor, 379, Pt Nehru Marg, Opposite Zero Mile Metro Station, Near Morris College T-Point, Sitabuldi, Nagpur, Maharashtra, 440012, India