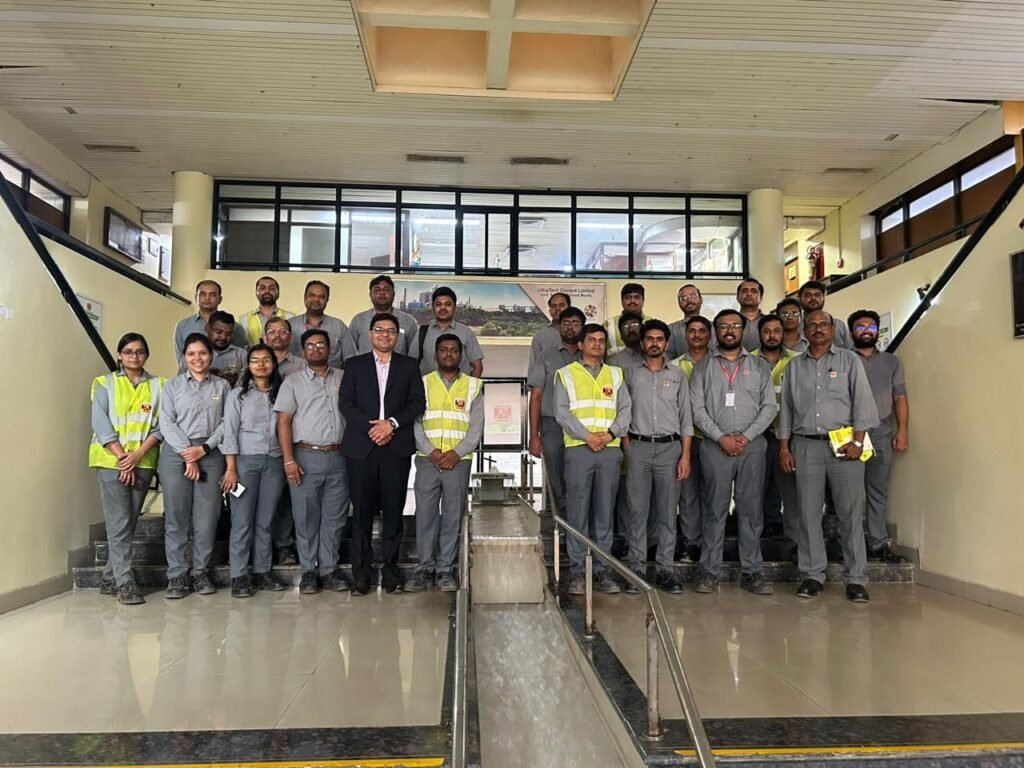 Date of the Event: July 15, 2023
GrowthAcad collaborated with UltraTech Cement Ltd (Awarpur Plant, Chandrapur – Nagpur Region) to deliver a comprehensive data analytics training program. The initiative aimed to enhance employees' data-driven decision-making skills and advanced analytics techniques, fostering confident handling of complex data scenarios in their job functions.
Introduction
GrowthAcad, a prominent cohort-based digital marketing training institute in India, teamed up with UltraTech Cement Ltd (Awarpur Plant, Chandrapur – Nagpur Region) to conduct a highly impactful data analytics training program. The hands-on-oriented initiative, held on July 15, 2023, at the Nagpur location, focused on empowering UltraTech Cement employees with the latest data analytics and visualization technologies.
More Info about the Event
The data analytics training program, organized by UltraTech Cement Ltd, aimed to equip its employees with the skills and knowledge necessary for data-driven decision-making and advanced analytics techniques. Through intensive hands-on sessions, candidates gained practical experience in handling complex data scenarios and learned how to integrate data insights into their respective job functions.
The event garnered attention for its high-impact approach, ensuring that employees not only acquired theoretical knowledge but also honed their analytical abilities through practical application. The comprehensive training empowered the participants to harness the potential of data to its fullest and derive actionable insights to steer business growth.
[Role of GrowthAcad in this Contribution]
GrowthAcad played a pivotal role in shaping and executing the data analytics training program. Driven by the vision of Mr. Govind Chandak, Business Head of GrowthAcad, the institute aimed to deliver top-notch training solutions to esteemed organizations like UltraTech Cement Ltd. By understanding the specific requirements and challenges faced by UltraTech Cement, GrowthAcad curated a program that addressed these needs effectively.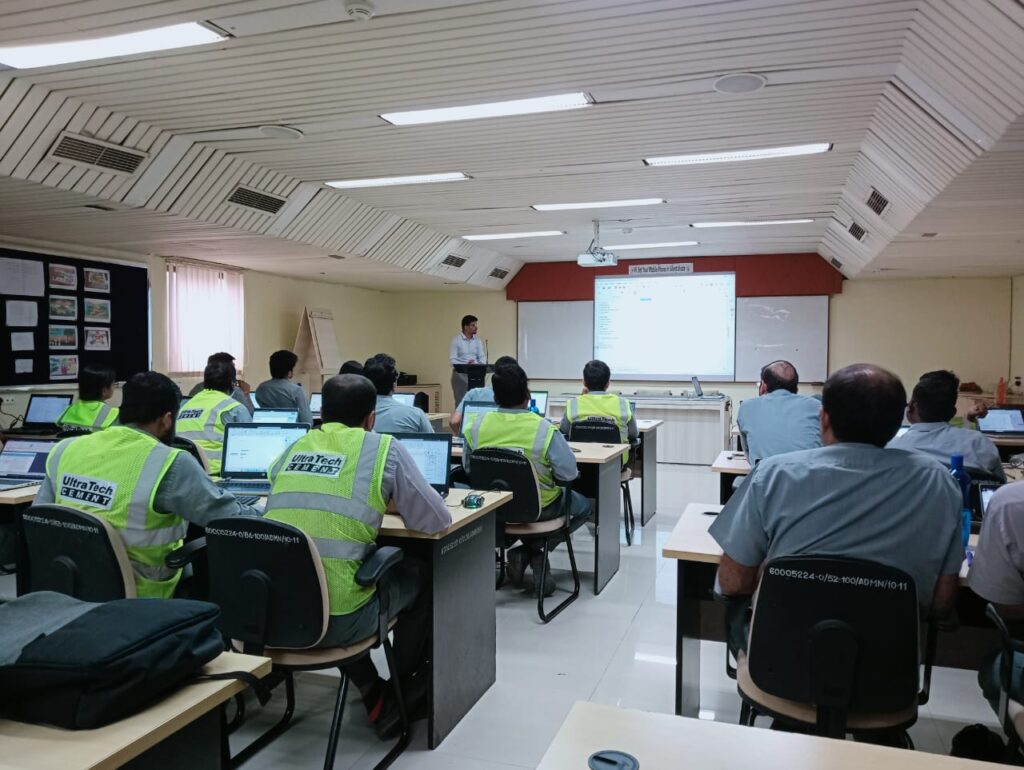 As part of their commitment to quality and excellence, GrowthAcad trainers conducted the hands-on sessions and imparted industry-relevant knowledge, ensuring that the participants gained practical skills that could be directly applied in their work environment.
The successful collaboration between GrowthAcad and UltraTech Cement Ltd exemplifies GrowthAcad's dedication to empowering corporates, government organizations, and educational institutions through tailored training programs that yield tangible results.
Read the official LinkedIn announcement: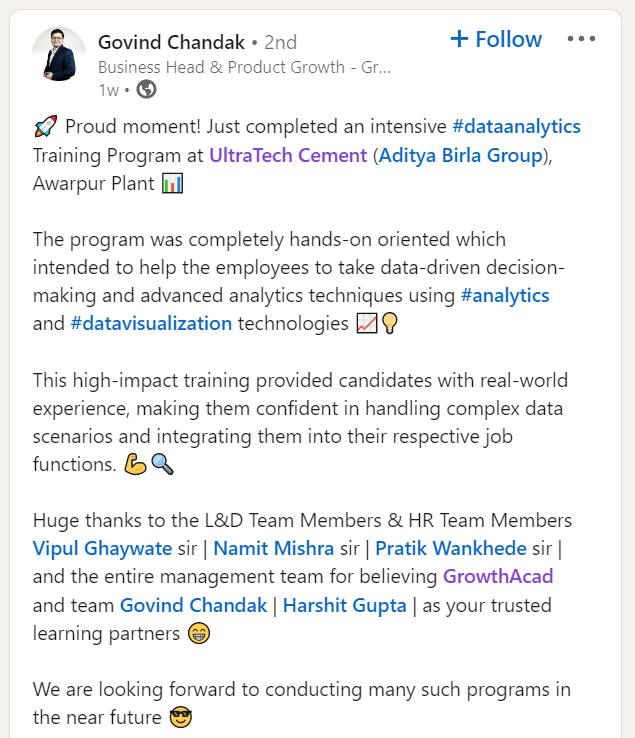 Special thanks to:
For media inquiries, please contact:
Phone: +91 9022071935, 7276527456
Email: growthacadngp@growthacad.com, info@growthacad.com
Nagpur branch address: Cube Space 1st Floor, 379, Pt Nehru Marg, Opposite Zero Mile Metro Station, Near Morris College T-Point, Sitabuldi, Nagpur, Maharashtra, 440012, India