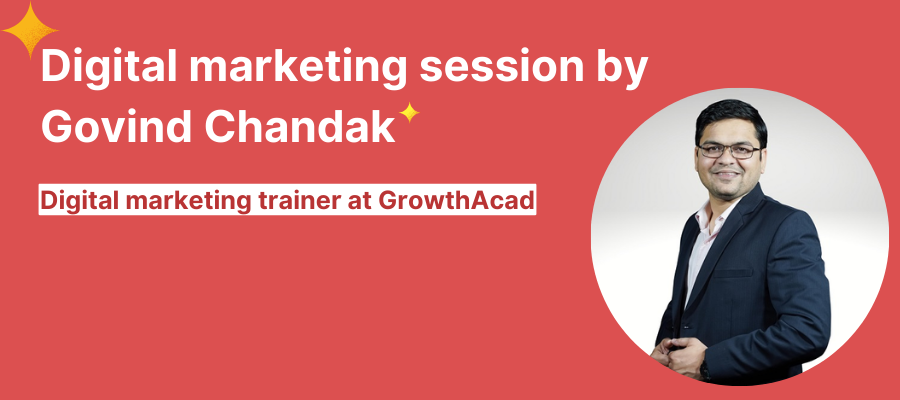 Amritsar, India – October 15, 2022 (online session)
The markopholic team at IIM Amritsar proudly hosted a transformative workshop on Digital Marketing featuring Mr. Govind Chandak. This event, held online, brought together students and marketing enthusiasts to delve into the latest trends and strategies in the digital marketing landscape.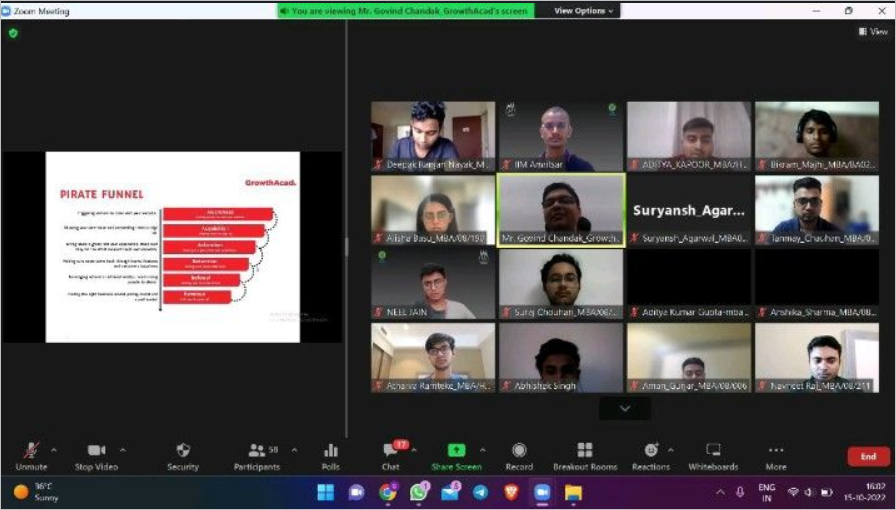 Mr. Govind Chandak, a digital marketing expert and trainer at GrowthAcad, led a dynamic session covering a wide range of topics, including:
What Is Digital Marketing?
Emerging Trends in Digital Marketing
Online Revenue Models
Digital Marketing Strategies
What Is Growth Marketing?
How Growth Marketing Differs From Digital Marketing
Pirate Funnel (AAARRR Framework / Sales Funnel)
Traction Channels for Businesses
The Process of Growth Marketing Experiments (North Star Metric)
The Concept of a T-Shape Marketer
Members of the Growth Team
Career Opportunities in Digital Marketing
Pay Scale in Digital Marketing
Attendees had the unique opportunity to explore over 10 case studies and benefited from a case study-oriented learning structure. Additionally, they received two takeaway assignments, a resume template, and exclusive community access to leading digital marketers worldwide. The GrowthAcad community provided lifetime access for doubt-solving and unlimited support.
This event received high praise from Mr. Govind Chandak, who expressed his gratitude to Markophillic, IIM Amritsar, and the organizing team.
For media inquiries, please contact:
Phone: +91 9022071935, 7276527456
Email: info@growthacad.com
Nagpur branch address: Cube Space 1st Floor, 379, Pt Nehru Marg, Opposite Zero Mile Metro Station, Near Morris College T-Point, Sitabuldi, Nagpur, Maharashtra, 440012, India