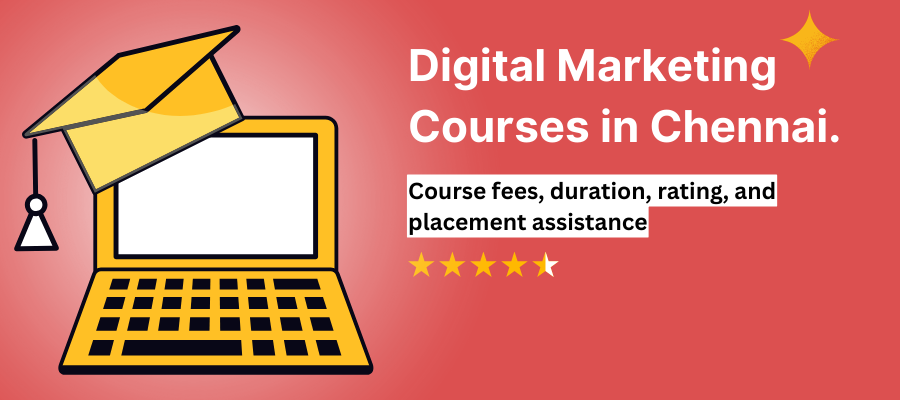 Digital marketing industry has been booming in the past 5 years. Here's a simple demand chart for the keyword 'digital marketing' which shows an 80% growth in the past 5 years: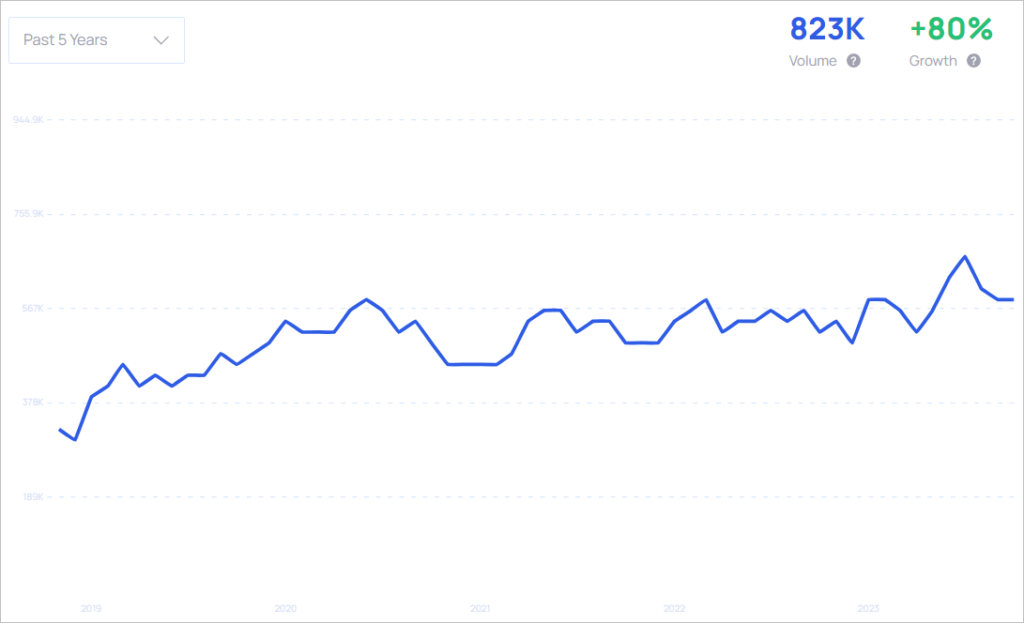 The reason is simple: Every business is coming online to reach their targeted audience in a more efficient and better way.
As a result, the demand for SKILLED digital marketers is also growing superfast.
If you're staying in Chennai and looking to start or grow your career in digital marketing, this might be the right time for you.
In this guide, I have handpicked the 10 best digital marketing training courses (online and offline) in Chennai based on a bunch of parameters such as Course fees, syllabus, placement assistance, student rating, and mode of teaching.
HONEST CONFESSION:
Yes, you can start learning digital marketing with free resources. However, there are many free courses that are not updated or provide misinformation which can cost you a lot of time. So, if you want to fast-forward your digital marketing growth with an expert mentor, consider enrolling in digital marketing classes in Chennai.
Pricing: 25,000 for 6 weeks (contact for scholarship and offer)
GMB Rating: 4.9 out of 5, based on 426+ reviews
Type: Offline and online training
Placement assistance: Yes
GrowthAcad's online digital marketing course is one of the top-rated training programs in India with a rating of 4.9 out of 5, rated by 400+ students. What makes this course stand out from the others is that students get to experience and work on live projects instead of just studying the theoretical aspects. This ensures that the students are ready to thrive in their careers as soon as the course is over.
After successfully training over 5000 students, the curriculum of GrowthAcad is structured in a manner that ensures excellence and enables students to easily bag an internship or job. Furthermore, the trainers here have real-world experience and are happy to share it with you to help you avoid common errors and challenges.
Key modules covered:
Module
What you will learn (quick overview)
Fundamentals of digital marketing
Learn the basics of digital marketing.
Building a data-driven buyer persona
Create a detailed profile of your ideal customer.
Website planning
Plan your website design and development.
SEO
Improve your website's ranking in search engines.
Content marketing
Create and distribute content that engages your audience.
Marketing automation
Automate tasks to save time and improve efficiency.
Social media marketing
Connect with your audience and drive traffic to your website.
Performance marketing
Track and measure the results of your marketing campaigns.
Affiliate marketing
Partner with other businesses to promote their products or services.
Email marketing
Build relationships with your customers and generate leads.
Web analytics
Collect and analyze data from your website.
Growth hacking
Use unconventional strategies to grow your business.
Brand marketing
Create and manage a strong brand identity.
Copywriting
Write clear, concise, and persuasive copy.
Online Reputation Management
Monitor and manage your online reputation.
Digital marketing case studies
Learn from the real marketing case studies and strategy breakdowns.
Note: You will also work on real digital marketing projects to get practical experience.
Learn about our digital marketing course syllabus here.
Course highlights:
Flexible options for online and offline training
Master 20+ digital marketing tools
10+ industry-recognizable certificates such as HubSpot, Google, etc.
Learn from trainers with 10+ years of practical experience in digital marketing
Expert trainers with a proven track record
Trained over 5,000 digital marketing students
More than 90% placement assistance after course completion
Access to a global community of marketers
Hands-on experience through real projects
Lifetime access to course materials
Updated curriculum with the latest AI trends and data analytics in marketing
What students are saying:
There are many success stories from our satisfied students who have reaped the benefits of GrowthAcad's digital marketing courses, and mentioned below are just a few.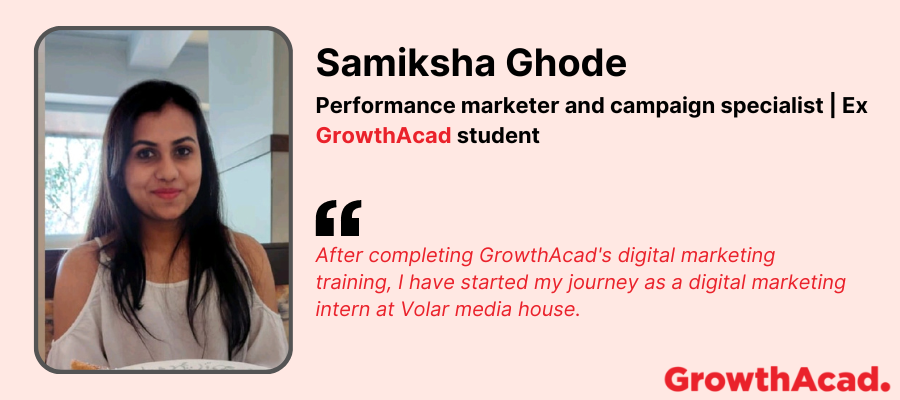 Learn about our digital marketing student success stories here.
Here's what our previous students have to say about our course curriculum:

Here's another student review:

What makes GrowthAcad different from other courses:
Real Practitioners: Our courses are designed and delivered by industry professionals, ensuring practical, real-world insights.
Placement Assistance: We go the extra mile to help you secure promising career opportunities.
Global Community: Connect with like-minded marketers from around the world.
Hands-On Learning: Gain practical experience by working on real projects.
Proven Track Record: Join a community of over 10,000 successful students who have transformed their careers with GrowthAcad.
NOTE: GrowthAcad offers online digital marketing training to students with cohort-based classes. If you want to enroll in offline classroom training, then you can join GrowthAcad's:
Contact GrowthAcad:
+91 72765 27456
Address: Near Deccan, Pune, Maharashtra 411004, India
---
Relevant: Find other digital marketing courses in your nearby locations
---
Pricing: ₹ 22,000
Rating: 4.7 out of 5, based on 174 reviews
Type: Online and Offline training
Placement assistance: Yes
E-Search Advisor, a renowned Digital Training Institute in Chennai, offers comprehensive courses in Digital Marketing, specialized SEO training, PPC, and SMO training. They provide in-depth coverage of all modules and equip students with essential skills for successful online marketing and brand management.
Key modules covered:
Digital Marketing Fundamentals
Online Promotion and Sales Strategies
Brand Management in the Digital Age
Efficient PPC Campaign Creation
On-Page and Off-Page SEO Techniques
YouTube Marketing Strategy
Social Media Strategies for B2B and B2C Businesses
Building Authority in Your Industry
Course highlights:
14 important modules of digital marketing
Specialized SEO training
Expert guidance on PPC and SMO
Focus on online brand management
Contact E Search Advisor:
+91 44 4269 5090, +91 73587 55422
Address: New No 574, 3 And 4 Ground Floor, Opposite To Anna Arivalayam, Anna Salai, Teynampet Chennai, Tamil Nadu 600018
Pricing: ₹45,000
Rating: 4.0 out of 5, based on 67 reviews
Type: Online & Offline training
Placement assistance: Yes
DMC Chennai, established in 2010, is a highly-rated Digital Marketing Training Institute. Their expert faculty, with extensive experience in the digital marketing sector, provides valuable insights for a successful career in digital marketing.
Key modules covered:
Digital Marketing Fundamentals
Search Engine Optimization (SEO)
Search Engine Marketing (SEM)
Social Media Marketing (SMM)
Email Marketing
Web Analytics
E-commerce Marketing
HTML
WordPress
Web Designing
HTML 5
Course highlights:
Expert faculty with real-world experience
Diverse range of digital marketing courses
Specialized courses in HTML, WordPress, Web Designing, and HTML 5
In-depth training in 16 modules
Contact DMC Chennai:
+91-9025 500 600
Address: New No. 61 Old No 36 Second Floor Arcot Road, Kodambakkam, Chennai 600024 (Near Meenakshi College Bus Stop)
Pricing: ₹70,000
Rating: 4.8 out of 5, based on 3,151 reviews
Type: Offline and Online training
Placement assistance: Yes
Digital Scholar, ranked among the top 5 Digital Marketing Courses in Chennai, offers high-quality education in Digital Marketing and related modules. Their course curriculum caters to students with varying levels of expertise, from complete beginners to those with some prior knowledge of Digital Marketing.
Key modules covered:
Digital Marketing Fundamentals
Advanced Digital Marketing Concepts
Agency Orientation
Event Marketing
Freelancing in Digital Marketing
Remote Work Opportunities
Access to a resourceful blog section on Digital Marketing topics
Course highlights:
Coverage of fundamental and advanced Digital Marketing concepts
360-degree knowledge of online and web marketing
Emphasis on agency orientation and event marketing
Insights into freelancing and remote work opportunities
Experienced and skilled instructors
Beneficial for students, entrepreneurs, and job seekers
Contact Digital Scholar:
+91 916 923 1231
Address: 1D, Sapna Trade Centre 135, Poonamallee High Road, Purasavakkam Chennai, Tamil Nadu 600084
Pricing: ₹ 15,999
Rating: 4.5 out of 5, based on 251 reviews
Type: Online & Offline training
Placement assistance: Yes
Zuan Education in Chennai is a highly regarded institute committed to offering top-quality courses in Digital Marketing and software training. Their comprehensive and detailed programs cover a wide range of marketing components, including programming, web design, business productivity, and marketing strategies.
Key modules covered:
Digital Marketing Strategies and Techniques
Web Development
Web Designing
PHP Programming
Oracle Database Administration (DBA)
MS Office Productivity
Facebook Marketing Workshop
Cloud Computing
Cloud Practitioner Training
Solution Architect Admin Training
Course highlights:
Wide-ranging courses covering various marketing components
Specialized programs in programming, web design, and business productivity
Customized course materials aligned with industry needs
Workshops on Facebook Marketing
Contact Zuan Education:
+91- 9025 500 600
Address: New New No 61 Old No 36 Arcot Road 2nd Floor To Kodambakkam Opposite To Chennai Mobiles Chennai Tamil Nadu 600024
Pricing: Custom pricing
Rating: 4.9 out of 5, based on 41,483 reviews
Type: Online & Offline training
Placement assistance: Yes
FITA, also known as Focuse'D IT Academy, is recognized as one of Chennai's premier Digital Marketing courses, boasting a remarkable 100% placement guarantee. Over the past four years, FITA has established a track record of producing leading Digital Marketing professionals in Chennai.
Key modules covered:
Digital Marketing Fundamentals
Search Engine Optimization (SEO)
Search Engine Marketing (SEM)
Social Media Marketing (SMM)
Email Marketing
Content Marketing
Web Analytics
Online Advertising
Mobile Marketing
E-commerce Marketing
Practical Projects and Assignments
Course highlights:
Impressive 100% placement guarantee
100% practical training led by industry experts
Strong post-training support and job placement assistance
Small batch sizes for personalized attention
Flexible batch options (weekday and weekend)
Comprehensive curriculum covering all key Digital Marketing facets
Contact FITA Chennai (Focuse'D IT Academy):
+91 98404 11333, 0444 2147 233
Address: 505, 5th Floor, Challa Mall, T Nagar, Chennai 600017 Tamil Nadu, Opposite To Pondy Bazar Bus Stop
Pricing: ₹ 29,000
Rating: 4.8 out of 5, based on 13 reviews
Type: Offline and Online training
Placement assistance: Yes
Knowledge Hut, an esteemed education institution in Chennai, empowers professionals across diverse industries and sectors by equipping them with new skills and enabling their application in the global corporate landscape. The institution specializes in offering courses in technology, digital media, and various other industries, fostering creative and practical learning experiences.
Key modules covered:
Technology-driven Skill Development
Digital Media Strategies and Techniques
Industry-specific Courses
Creative and Practical Learning Approaches
High-value Training Programs
Industry Expert-led Workshops
Problem-Solving and Overcoming Challenges
Skill Application in Global Corporate Settings
Professional Development and Growth
Course highlights:
Industry-focused professional development
Skill acquisition for global corporate relevance
Courses spanning technology, digital media, and more
Emphasis on creative and practical learning
High-value training programs
Workshops conducted by industry experts
Contact Knowledge Hut:
+91-84484-45027 / 1800-121-9232
Pricing: ₹80,000 + GST
Rating: 4.6 out of 5, based on 273 reviews
Type: Online training
Placement assistance: Yes
Great Learning, a global leader in professional learning, operates in over 160 countries, making it one of the largest companies in its field. Their Strategic Digital Marketing Course is designed to provide a comprehensive understanding of the core fundamentals of Digital Marketing while also offering opportunities to acquire new skills.
Key modules covered:
Digital Marketing Fundamentals
Social Media Marketing Strategies
On-Page and Off-Page SEO Techniques
Affiliate Marketing
Automated Marketing
Pay-Per-Click (PPC) Advertising
Comprehensive Digital Marketing Concepts
Skill Acquisition for Career Advancement
Opportunities in the Digital Marketing Field
Course highlights:
Global leader in professional learning
Extensive presence in over 160 countries
Skill enhancement opportunities
Relevance in a digitally active world
Comprehensive coverage of Digital Marketing concepts
Contact Great Learning:
+91 844092400
Address: 1st floor, Prince Info City II, Rajiv Gandhi Salai, OMR, Kandhanchavadi, Chennai, Tamil Nadu 600096
Pricing: ₹ 34900+ 18% GST (Includes Exam Fee)
Rating: 4.1 out of 5, based on 143 reviews
Type: Online training
Placement assistance: Yes
IIM SKILLS stands out as India's leading online training institution, renowned for its highly regarded Digital Marketing Courses in Chennai and other regions. This extensive curriculum not only imparts students with essential skills but also provides them with certifications for success in digital marketing.
Key modules covered:
Content Writing And Blogging
Search Engine Optimization
Social Media Marketing
Search Engine Marketing
Inbound Marketing
Email Marketing
Web Analytics
Course highlights:
Master Certification from IIM SKILLS and 15 other key certifications, including Google, Hubspot, and Facebook Blueprint.
Covers 40 essential modules of Digital Marketing, ensuring a well-rounded skill set.
Offers intensive training with over 120 hours of assignments and 60+ hours of live, interactive sessions.
Flexible learning options with weekday and weekend batches.
ContactIIM Skills:
+91 9580740740
Address: No.112, AKR Tech Park, "A" and, 7th Mile Hosur Road, Krishna Reddy Industrial Area, Bengaluru, Karnataka 560068
Pricing: Custom Pricing
Rating: 4.8 out of 5, based on 222 reviews
Type: Online training
Placement assistance: Yes
Besant Technologies, an industry leader in IT Software Training with a decade of experience, has successfully trained over a lakh of students. Their mission has always been to make high-quality training accessible and affordable to the wider public.
Their commitment extends to flexible course schedules, dedicated student support, and a holistic learning experience.
Key modules covered:
Cutting-edge Artificial Intelligence Training
Advanced Digital Marketing Strategies and Techniques
Python Programming
IT Software Training
Industry-Relevant Curriculum
Flexible Course Schedules
Full-Time Student Support and Assistance
Course highlights:
A decade of industry-leading IT Software Training
Over a lakh of successfully trained students
Affordable and accessible training solutions
Industry-relevant curriculum
Flexible course schedules
Dedicated student support and care
Contact Besant Technologies:
Digital marketing career opportunities in Chennai
Chennai offers a flourishing digital marketing landscape with abundant career opportunities, including Digital Marketing Manager, PPC Specialist, Content Strategist, Social Media Analyst, and more. The digital marketing industry in India is on the rise, with a 31.9% growth rate, and Chennai plays a significant role in this growth.
Notably, sectors like e-commerce and education are driving this impressive growth, offering a promising future for digital marketing professionals in Chennai.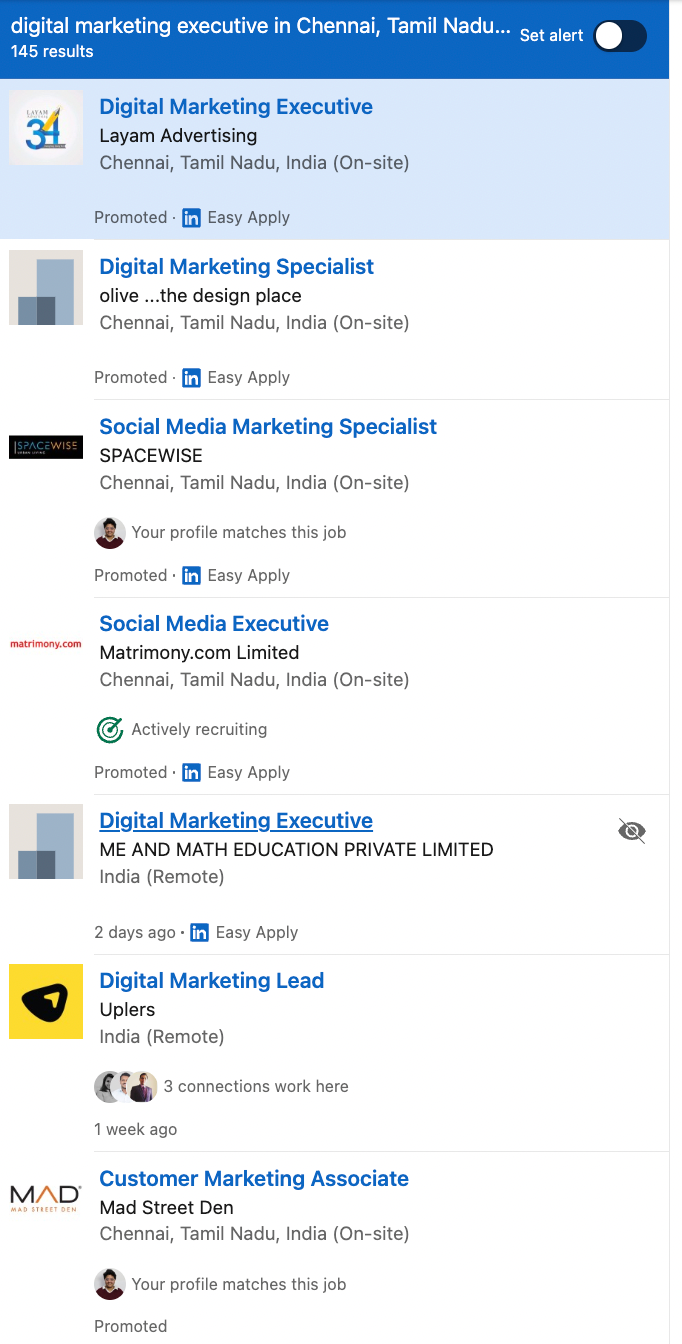 Apart from traditional job roles, the digital marketing landscape in Chennai presents diverse career pathways:
Content Creator/Writer: If you have strong writing skills, you can specialize in creating compelling content for websites, blogs, social media, and email marketing campaigns.
Social Media Influencer: Building a strong social media presence and leveraging it to promote brands and products can be a lucrative career. This often involves collaborations with businesses.
Email Marketing Specialist: Focus on crafting effective email marketing campaigns, managing subscriber lists, and optimizing email content to drive engagement and conversions.
Video Marketing: With the popularity of video content, consider becoming a video marketer or YouTuber. Create informative or entertaining videos and monetize your channel.
Data Analyst: Specialize in digital marketing analytics, interpreting data to make informed decisions and optimize campaigns for better results.
How much does a digital marketer earn in Chennai?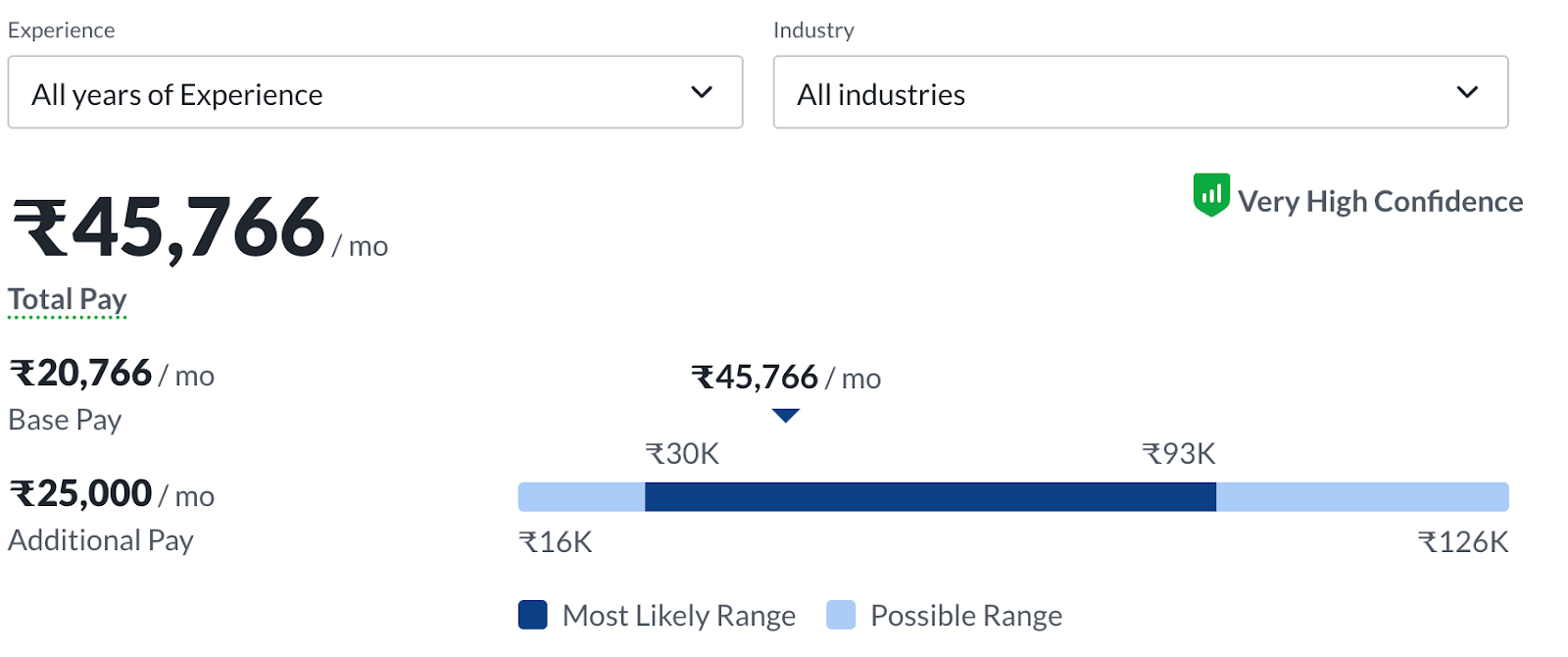 The estimated total pay for Digital Marketing is ₹45,766 per month in the Chennai, India area, with an average salary of ₹20,766 per month.
These salary figures are derived from an analysis of 600 recent salary reports provided by Digital Marketers spanning various industries in the region conducted by Glassdoor.
What is the digital marketing course fee in Chennai?
The costs associated with digital marketing courses exhibit a significant range, spanning from ₹18,000 to ₹1,20,000. At GrowthAcad, our course fees are designed to be competitive, falling within the ₹14,999 to ₹24,999 range, making us one of the most budget-friendly choices for high-quality cohort-based digital marketing courses in India.
We recommend that prospective students familiarize themselves with the eligibility criteria for the courses before registering for any digital marketing certification programs.
Digital marketing course duration in Chennai
Typically, the duration of digital marketing courses falls within the range of 3 to 6 months, although the specific timeframe can fluctuate depending on factors such as the curriculum, instructional methodology, availability of support sessions, and various other considerations.
At GrowthAcad, we grant our students the liberty to complete the digital marketing course at their own chosen pace.
Download the digital marketing course syllabus for Chennai
Having successfully educated more than 5,000 digital marketing students, GrowthAcad is excited to introduce its updated curriculum for 2023. Our extensive PDF handbook covers 19 modules, providing you with the expertise needed to thrive in the ever-evolving realm of digital marketing. Here's a sneak peek at a selection of the modules included in the course outline:
Search engine marketing (SEM)
Search engine optimization (SEO)
Performance marketing
Content marketing
Social media marketing
eCommerce marketing
Influencer marketing
To learn more about our syllabus and all the modules you'll learn about by enrolling in our course, download our Digital Marketing Syllabus now.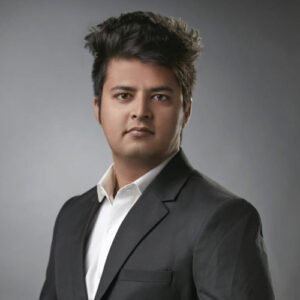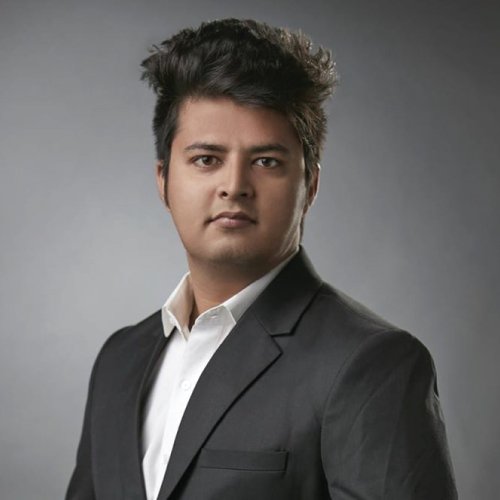 Article by
Harshit Gupta 
Harshit Gupta is a digital marketing specialist and growth marketer with over 9 years of experience in the industry. He is the founder of GrowthAcad, where he and other mentors have trained 10,000+ students in the past 5 years.
Harshit started his digital marketing journey with a startup called Hash & Karma, a performance-based digital marketing agency, where he scaled the company from zero to 50 clients in just two years. Connect him over LinkedIn & Twitter.